Organist Peck breaks the silence in 'Zorro'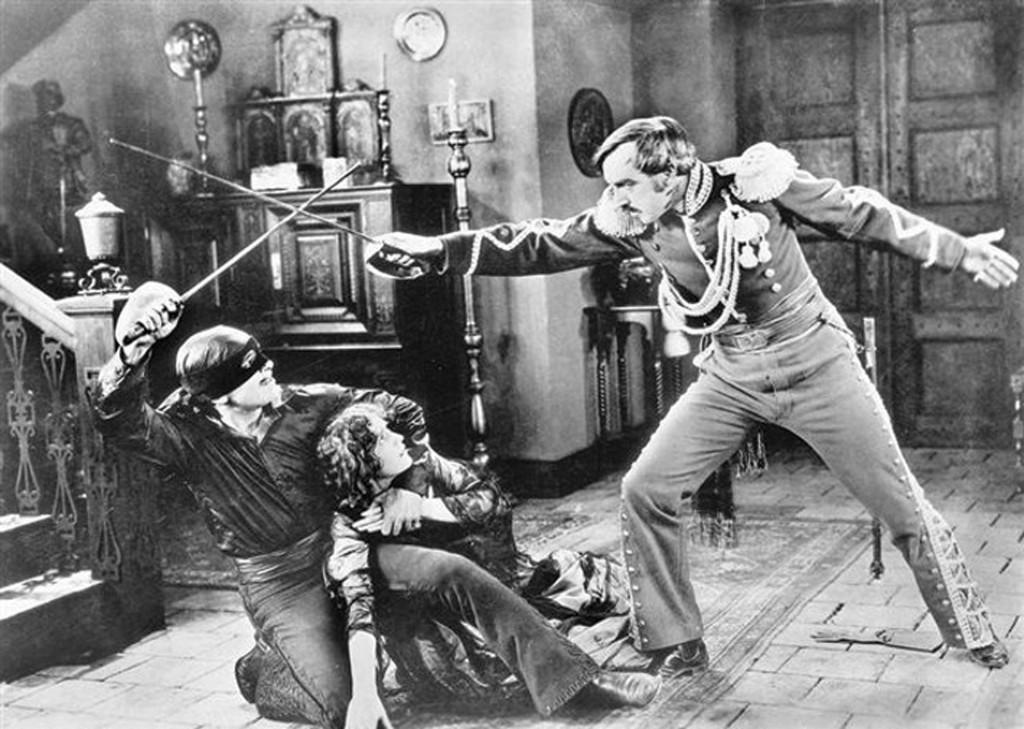 Russ Peck is the organist who will be performing this Saturday at the San Diego Symphony's showing of the Douglas Fairbanks silent film "The Mark of Zorro." Peck passionately answered in-depth questions about the movie and his expansive and unique career.
The Daily Aztec: What inspired you to be an organist?
Russ Peck: When I first heard about what an organist was as a kid, I was playing piano. About five years after that, I heard an organ and my aunt had one. I messed around on her organ, and it just took over. I fell in love with the sound immediately. I bugged my parents to no end and they eventually bought a small Hammond organ for me in 1970. From that point on, I have been playing.
DA: You were obviously passionate about it from a young age.
RP: I was ever since I first heard one. You've got to remember that when I was growing up in the 1960s and 1970s, the organ market was a really big deal. You could go to a shopping mall and there would always be someone playing in front of an organ store. I have been obsessed with it ever since then and I still am.
DA: Is this the first time you have performed during "The Mark of Zorro"?
RP: Yes. I have created a fresh score for it. My scores are compilations, which means I pull from a lot of music from the era, which is how the scores were done in those days.
This movie was produced in 1920. Most of the music I will be playing is from right around that era. Some of it a little later, some of it a little earlier. Since Zorro is a Spanish character, I get to use a lot of classical and popular Spanish themes. It is one of the funnest movies I have worked on. Douglas Fairbanks is just an amazing actor and it's an amazing movie.
DA: Any advice for students who want to make it as professional musicians?
RP: Be passionate about it first. It's a lot of hard work. The payoff is the actual show for me. When I'm on stage with an audience, I'm having a ball. When I'm getting ready for it, it's not always fun. It's just hard work, but it's fun too. It's hard to put the two together. I don't call it a love-hate relationship with the actual preparation, because it's a lovely process and sometimes it goes well, sometimes you got a scene that you might try to get the timing right and so on. The payoff and rewards are definitely worth it.
Making it professionally is very hard. My day job is working in electronics. I'm not a full-time musician. It takes a combination of talent, hard work and luck. I was very fortunate to perform in Symphony Hall, because I have known some people over the years who have played movies for many years, and those people have found me because they know my work. I'm very lucky and fortunate to have that kind of opportunity.
DA: Which musicians have been the most influential to you?
RP: Good question. Gaylord Carter for one. Carter was a theater organist that I have worked with for many years. He was the organist at the Million Dollar Theater in L.A and was Harold Lloyd's favorite organist. Lloyd was a very famous silent film comedian. Whenever Harold premiered a movie, he would always have Gaylord play it. I worked with him all throughout the 1980s. He was an amazing film organist and I would work as his projectionist for local shows here in San Diego. What's neat is that one of the "Zorro" DVDs that helped me prepare for the show has got his score on it.
Col. Henry Jenkins was a Boston-area silent film organist who lived out here. These people are all gone now, because they were old guys back in the 1980s when I first met them. He was a very inspirational guy to work with. He was local, so I had a lot of time with him.
As far as theatre organ goes in general, there was George Wright who was a very seminal person in the 1950s and '60s, who recorded a lot of High Fidelity albums on theater organs. He was probably one of the most important figures in resurgence of interest in the instrument. I took a master class from him and also worked with him on a couple of shows. He was definitely a big influence.
Tickets and information about "The Mark of Zorro" can be found at sandiegosymphony.org.

About the Writer David Dixon, Staff Writer
Since, 2005, when he became a writer for the now defunct Rated G column at the San Diego Union Tribune, David Dixon has been writing theatre and film reviews,...