UNLV win was best of 2012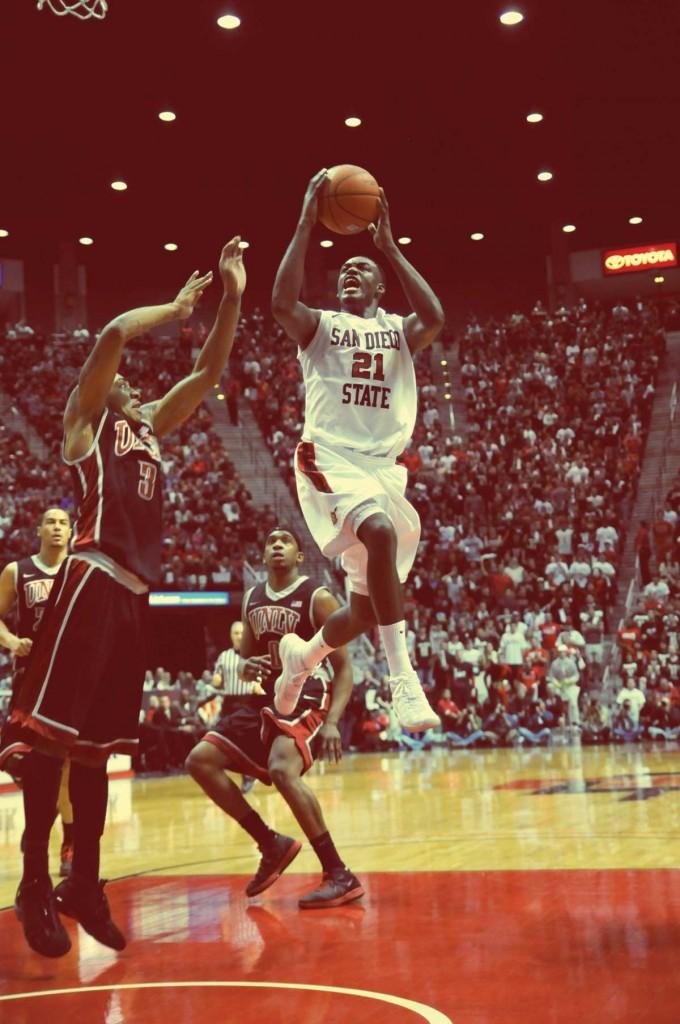 The San Diego State basketball team played its fair share of dramatic games this season, but one contest stands apart from the rest.
There was a lot of pregame hype for SDSU's game against UNLV on Jan. 14. It was the Mountain West Conference opener for both schools, there was a sellout crowd and the two teams both held spots in the Top-25 polls.
And the game sure did live up to the expectations. With the score tied at 67, sophomore guard Jamaal Franklin drove to the basket and laid the ball in with 0.3 seconds left to give the Aztecs a 69-67 win against the No. 12 team in the nation.
The final minutes were dramatic as Franklin suffered an ankle injury, which looked like it would force him to miss the rest of the game. Franklin went from hobbled to hero with the layup, which gave SDSU its biggest win of the season.
Franklin wasn't planning on missing the last moments of the game, no matter how bad his ankle felt.
"We're a family," Franklin said. "If my ankle's broke, if they want me out there, I'm out there."
It was a tight game throughout, the Aztecs led by as much as 10 points, but the Runnin' Rebels were never out of it.
SDSU also received a lift from its crowd, which was the best one of the season. The Show even unveiled its very own banner before the game.
Both coaches admitted the crowd had an impact on the game.
"That crowd was absolutely sensational," SDSU head coach Steve Fisher said after the game. "From start to finish they were sensational. They helped us get the victory without a doubt."
"It's a great atmosphere, similar to coming in here the last several years with BYU," UNLV head coach Dave Rice said. "It speaks to what a good job coach Fisher has done in building this program."
The hype, the atmosphere and the game itself made the game the best one of the season.