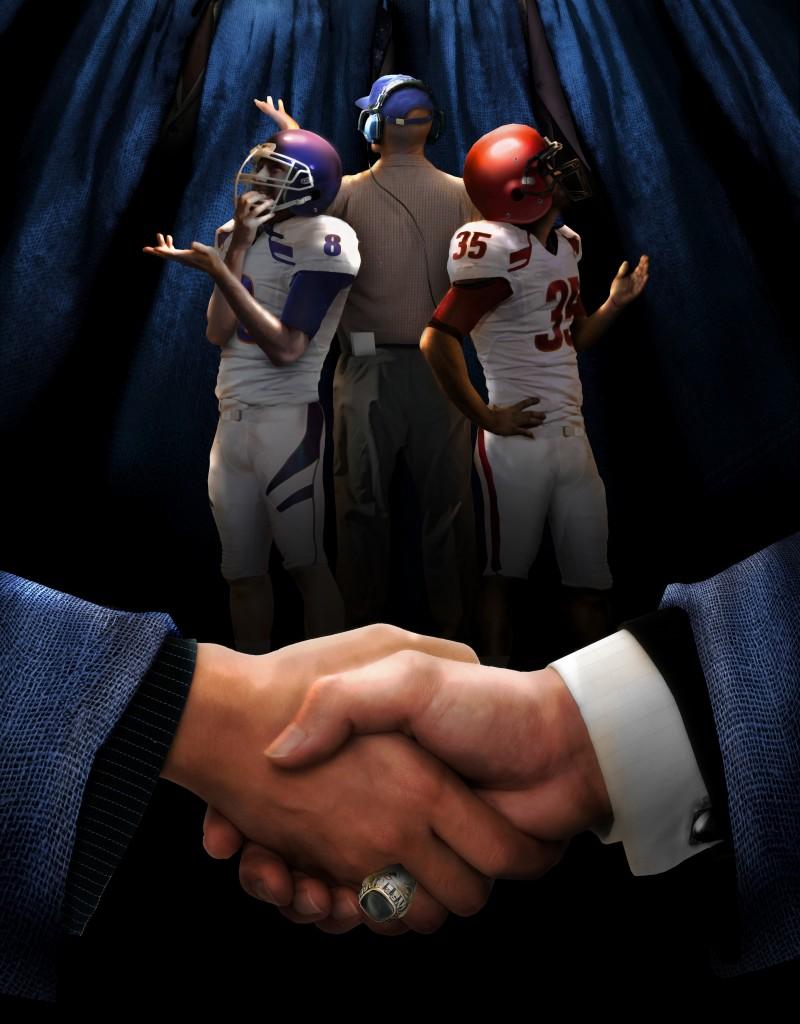 MCT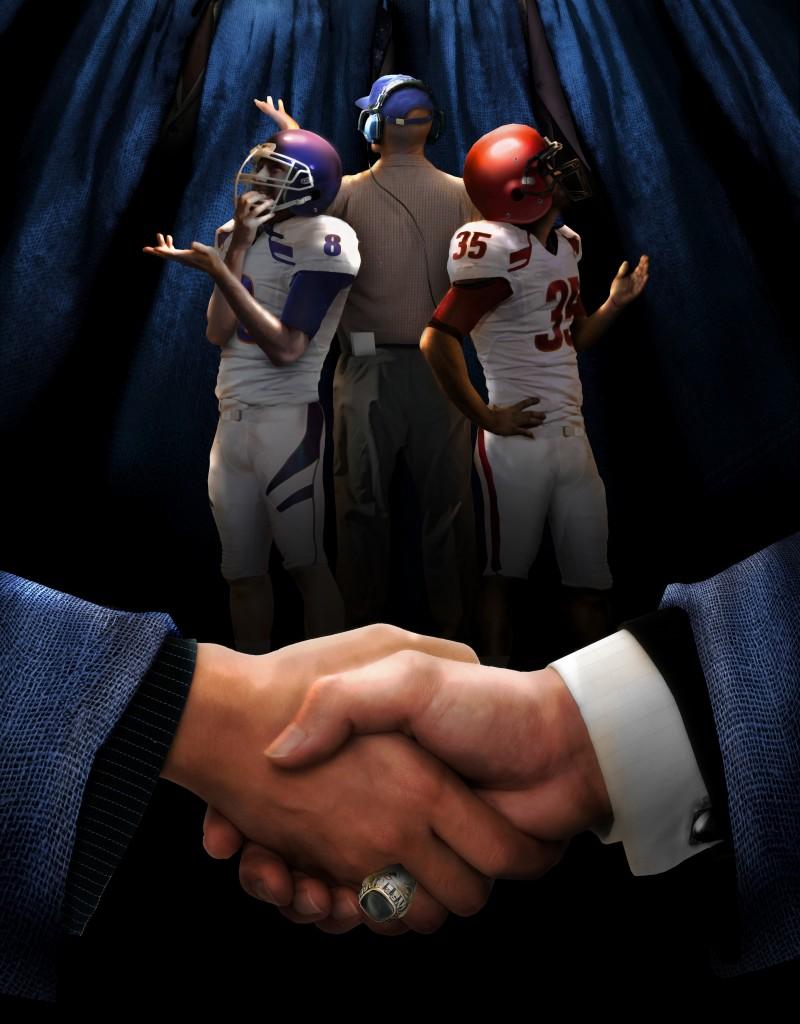 Labels in college athletics are meaningless. In fact, don't catch yourself trying to explain the nature of conferences to a second grader; their education level may prove to be too advanced to achieve understanding.
For just a few examples, the Big 12 Conference will soon have 10 members. Meanwhile, the Big Ten conference currently operates with 12 universities as members. Basic arithmetic need not apply. Geography is as equally irrelevant. The Pacific-12 Conference presently has two members who do not reside within the Pacific Time Zone, and two more located in Arizona who abide by the Pacific Time Zone for only half of the calendar year. Not to be outdone, the Big East Conference stretches as far west as California, as far south as Florida, as far north as Idaho and its territory rivals that of the conquests of Alexander the Great. What is the impetus for the nonsensical nature of collegiate athletics? Only the unabashed pursuit of revenue.
Perhaps the most frustrating aspect of this absurd world is that coach's contracts in sports generating incredible amounts of revenue simply don't matter. Contracts signed between the coach and the university, which should "contractually" bind them to the university for the stated length and terms, are of no importance. No matter the period of the contract remaining, every coach can essentially become a free agent each offseason in one of two ways. Either win a bunch of games and then wait for the "bigger" university to come calling for your services, or be an undeniable loser on the field, and wait for the university to conduct its own mid-contract coaching search to replace you. Not to worry though; even products of the latter option still make their money. Just ask former San Diego State football coach Chuck Long who received $715,000 from the school in the year after he was fired.
The funny thing is, these contracts are generally unbreakable for anyone except the coach and their own off-field antics. Recent actions by University of Arkansas football coach Bobby Petrino have redefined the term "cause" — the legal reason to fire a coach. With cause, the university doesn't have to pay out the remainder of the contract. For those unfamiliar with the Petrino scandal, Petrino is a married man and a father of four. Unfortunately, he had an affair with a 25-year-old graduate student, and at some time during the course of their tryst, paid her $20,000 for unspecified reasons. He then went on to get into a motorcycle accident with her, and lied about the details to the public and his employer. Petrino gave his university cause, and without it the school would have had to pay a ridiculous $18 million buyout in order to rid itself of his filth.
Take another local case study in the superficiality of coach's contracts: former SDSU football coach Brady Hoke, who left for the University of Michigan's greener pastures. On Dec. 2, 2010, Hoke agreed to a two-year contract extension through the 2015 season to remain head coach. At the time, Hoke was a hot commodity in the college football coaching community, having taken the Aztecs to their first postseason appearance since 1998.
In a press conference announcing his extension, he offered the following comment on what his extension meant to new recruits: "Hopefully, it speaks loudly. We have a real belief in the direction of the program. What we want to do as a staff, this is a commitment to that."
That commitment lasted a mere 40 days before the maize and blue of Michigan claimed him. It took $1 million to buy out his contract. Prior to the move, in November 2010, Hoke stated he was "not looking to bail (on SDSU)," which makes one wonder if he made those same statements in his last season before he bailed on Ball State University, the school SDSU had to pay $240,000 to buy out his contract.
This swift exit, while under contract, is one of the more disparaging features of collegiate athletics. Coaches regularly jump ship seeking more appealing opportunities, often while still being bound by a contract. Correspondingly, the athletics departments enable these moves through paying burdensome buyouts to break contracts and through spending significant amounts on the whole coaching carousel process. In actuality, a coach leaving while contracted is incredibly harmful to all students, both athletes and non-athletes.
For the general student at many universities, you are a considerable source of funding for the athletics department. Your student fees are regularly used to finance athletics. As recently as the 2008-2009 school year, student fees contributed $795 million to the athletics departments at 222 public universities. More locally, in 2009-2010 student fees accounted for 31.37 percent of the entire athletics budget at SDSU. This equates to more than $10 million. When the athletic department has to buy out a contract or pay a firm to help conduct a coaching search, these fees are a significant cost. One can reason these short-term costs are placed largely on the backs of the students if they are financing a significant portion of the athletics department.
In addition, the student athlete is equally harmed in the process. If a student commits to attending a university and plays a sport based on the head coach, which is tantamount to selecting a restaurant based on the quality of the food, then they suffer when the coach exits to pursue their own financial conquests. Because when a student athlete wants to transfer from one four-year institution to another, they must generally sit out until "you spend an academic year in residence at that new school."
Alas, a two-pronged solution exists. First, cause should include losing. If you are lousy on the field and can't win, you should be fired. Second, in order to retain some integrity in collegiate athletics, when a coach breaks their contract in the pursuit of greener pastures, they should suffer the same penalties as a student-athlete making a similar move. They should be forced to "sit out" a year, and not be allowed to coach until they are "eligible" again.