Custom treats confect sweet fantasies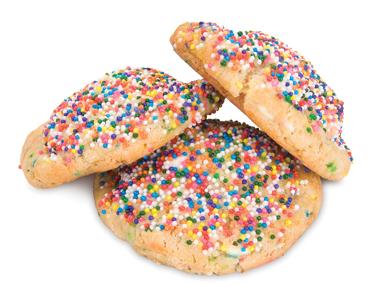 Chocolate, cookies and other delicious treats can be bought at any grocery or convenience store. However, savoring treats that are truly unique requires more of an expert touch.
Luckily, sugar fiends can choose from a variety of custom-made treat manufacturers to suit their sweet fancies, many of which can be delivered straight to their front doors.
For those tired of eating plain chocolate, Chocomize offers chocoholics the option of creating bars to satisfy their taste buds.
The company's slogan, "Chocolate exactly the way you want it. No matter how unusual," exemplifies its aim to create new and exciting chocolate combinations. It was, after all, the first company in the U.S. to produce custom chocolate bars.
Chocomize only uses premium Belgian chocolate. However, customers can choose which chocolate base (dark, milk or white) they would like to start with. They can also choose from more than 100 additional ingredients and toppings. Customers have the option of adding up to five ingredients to each bar, including different types of nuts, seeds, fruits, herbs, spices, candy and even potato chips or coffee beans.
The cost of a chocolate bar starts at $4.25, increasing in accordance to how many bars are purchased and the types of ingredients chosen.
Chocomize was founded in 2009 by three Columbia University entrepreneurs. They geared the company toward social consciousness, donating a portion of proceeds to charity. Now, every time a customer buys a chocolate bar, they are given the opportunity to select their treats along with a charity they'd like to see their purchase benefit.
Cookie lovers, the search is complete. Thanks to The Cravory, formerly known as 410 Degrees, cookie heaven does exist. With more than 950 creations available, this San Diego company aims to give consumers, "the ultimate cookie experience with a perfectly baked surface and a soft cookie that melts in your mouth."
Much like Chocomize, The Cravory was founded by three young entrepreneurs who began their business because they were, simply put, "passionate about food and absolutely addicted to cookies."
The Cravory's cookies are anything but ordinary, turning the already-appreciated flavors of popular food and drinks into mouthwatering cookies.
The Cravory's signature cookies include red velvet, lemon cherry basil and pancakes and bacon, costing $24 per dozen.
Customers can also create their own cookies by choosing from more than 60 mix-ins and handmade dough options. Custom cookie batches cost $27 per dozen with a minimum order of two dozen cookies.
Sweet lovers craving something cool may want to taste eCremery Ice cream & Gelato.
In 2004, Becky App and Abby Jordan founded eCremery in Omaha, Neb: Three years later, they launched a website, ecremey.com, to give customers the option of customizing and creating their own ice cream and gelato.
According to eCremerie's website, App and Jordan founded the company "out of a pure love for ice cream and the power of a personalized gift."
Once a base is chosen, eCremerie's ice cream and gelato are created with fresh milk, cream and sugar. Then flavors are chosen and infused with the base mix before being placed in a freezer. After adding optional mix-ins the final step is to freeze the product once more before it is packaged in dry ice for shipment. Once created, customers have the option of naming their ice cream.
The minimum amount that can be ordered is a half gallon for $49 plus shipping. A full gallon costs $89 plus shipping. Mix-in flavors cost $5 while additional flavors cost $10 each.
Ordinary treats may be fine and dandy, but customizing adds a personal touch, offering sweet lovers the opportunity to turn decadent goodies into works of art. However, unlike a Monet, these creations can be eaten once they're completed.