Coach Fisher hosts youth basketball camp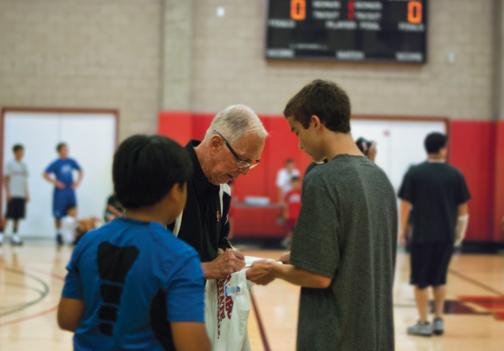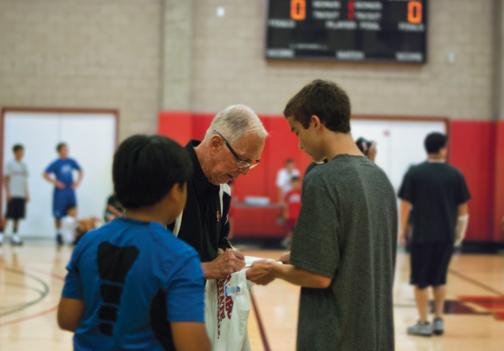 Steve Fisher, head coach of the San Diego State men's basketball team, is as seasoned as a coach can be found in college basketball. As he gets ready to enter his 23rd season as a Division I head coach, Fisher has more than two decades of success keeping his passion for coaching burning bright. In addition to a handful of Coach of the Year awards and 11 20-win seasons, he is also one of 11 active coaches to cut down the nets after winning an NCAA Championship.
A true testament to Fisher's teaching ability is of his 15 former players that have been drafted to the NBA. However, collegiate athletes are not the only players Fisher is interested in developing. In fact, he has hosted youth basketball camps since 1979, a streak that continues this summer.
From June 18 to June 21, SDSU hosted the first session of the Steve Fisher Individual Skills Camp.
"I hope to provide a positive environment of instruction and competition that develops fundamentals and attitude that show them they can be successful at everything," Fisher said.
Each day of camp is broken into two sessions: the morning, which is for personal skill development and the afternoon, which is reserved for guest speakers and full-court games.
Fisher said his most vital piece of advice to campers is to walk away from camp each day with a new lesson to foster their development as players and people.
Tim Shelton, who Fisher has coached for the past five years, said his former coach's time-tested advice was "very influential in growing as a man."
"I congratulate the staff on helping parents keep their kids productive," Concepcion Marmolejo, mother of 14-year-old and first-time camper Ivan Osuna, said.