All on-campus living is now a flat rate
SDSU's housing administration plans to charge the same price for the cost of living in all residence halls and meal plan options.
Change comes with each new school year. Whereas in previous years incoming freshmen at San Diego State had the opportunity to request which residence halls, they wished to live in, this year's freshmen were only offered the option to request a single or a doubleroom. This has led to a change in the price for room and board. The costs of living in all residence halls will now depend on the room type (e.g., single or double) and mealplan choice.
According to SDSU research, students who live on campus their first and second year achieve higher GPAs, as well as retention andgraduation rates. SDSU's Director of the Office of Housing Admin- istration Eric Hansen believes this new system of assignment choice and rate standardization will provide students with more equality and add value to success both personal and academic.
"The new assignment and rate structure is intended to allow students to select learning communi- ties based on their interests instead of what they can afford," Hansen said. "The new rate structure is inbetter alignment with the egalitarian and socially just mission of SDSU."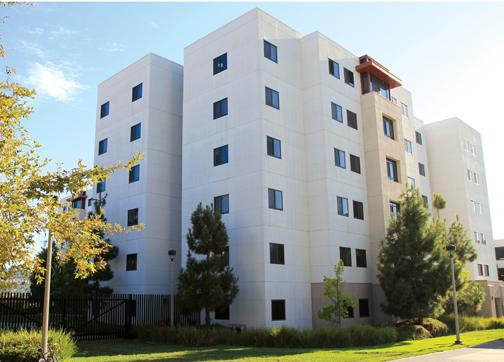 Carolyn Smurthwaite, an honors student and resident of Maya & Olmeca Residence Halls, knew she would be assigned to live in Maya because of the honors program. She wasn't disappointed to live in Maya because of its convenient location, but was still shocked to learn her housing and food costswere the same as if she lived in any other residence hall.
"I had no idea they're all the same price. That is completely unfair. The nicest dorms should go to the people who are will- ing to pay more," Smurthwaite said.
Cuicacalli Suites resident Emily Barkenbush was also unaware of the new policy.
"I honestly didn't know all of the dorms were the same price, but I think it is fair that I was assigned to Cuicacalli because I made sure I signed up for housing as soon as possible to verify that I got the best option," Barkenbush said.
This change of student accommodation is only the start of a new on campus living environment. According to the Office of Housing Administration, current and incoming students can expect a new residential program for transfer and second year students for the 2013-14 academic year.
"Specifics are yet to be determined, but the intention is to support those students who are transitioning to SDSU as well as those who desire the full collegiate experience and who would benefit from living on campus another year," Hansen said.