Bloodshed in Syria continues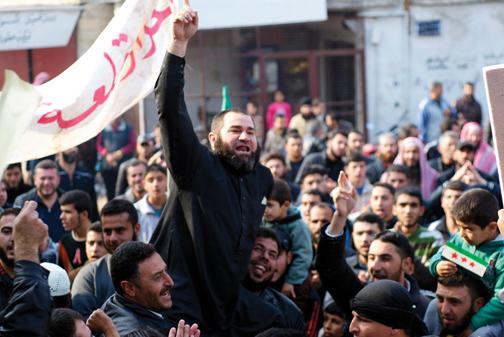 U.N. Secretary-General Ban Ki-moon said violence in Syria has reached "new and appalling heights of brutality," as the 20-month conflict continued on Friday. Accompanied by Syrian joint special representative Lakhdar Brahimi, Ki-moon warned the U.N. General Assembly that civilians are massacred daily and "human rights violations are being carried out on a wide scale by all combatants."
The uprising against Syrian President Bashar al-Assad began with peaceful rallies calling for his resignation, but evolved into an armed rebellion after the government responded with force and ordered the military to open fire on civilian protestors.
"The government has intensified its campaigns to root out opposition strongholds and has increased shelling and air strikes," Ki-moon said. "Opposition elements also have stepped up their attacks. I am horrified and saddened and condemn the seemingly daily massacres of civilians."
With the arrival of winter, as many as 4 million people in Syria could be in need of humanitarian aid as a result of the increasingly brutal violence. Ki-moon said that Syrian refugee numbers—currently around 480,000, would grow to 700,000 by next month.
According to the Syrian Observatory for Human Rights, at least 40,000 people have been killed during the revolt, making it the bloodiest of the Arab uprisings that have defrocked leaders in Tunisia, Egypt, Libya and Yemen since last year.
Brahimi further said the country was in danger of becoming a "failed state" if a political resolution is not reached soon. He insisted that, "any peace process must include necessarily a binding agreement on the cessation of all forms of violence."
According to Brahimi, an observation system such as an organized robust peacekeeping force is needed to stop the fighting.
"Naturally, that cannot be envisaged with a Security Council resolution," Brahimi said.