Not a bad summer for under the radar music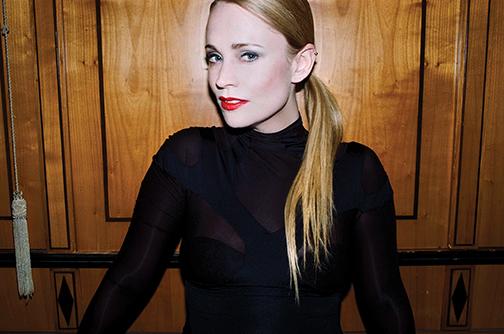 Yes, Daft Punk and Kanye West have released some of the most talked about albums this summer. But here are a few more album's worth checking out:
"The A&R EP" by Annie
Choice song: "Back Together"
Norwegian pop starlet Annie is back. For her return, Annie has again collaborated with British producer Richard X to
bring a solid five-song extended play, "The A&R." Richard X drew upon nostalgic dance-pop sounds for the EP, like the breezy disco pop in "Hold On" or the industrial techno in "Invisible." Meanwhile, Annie shines through on the musical recording as a sweet and playful personality that makes a love letter to actor Ralph Macchio sound like a golden pop single. Let's hope there's more great pop by the duo in the making.
"Sunbather" by Deafheaven
Choice song: "Dream House"
For its burning new record "Sunbather," metal band Deafheaven harnesses heavy sounds by stretching the most dreamy chords that draw comparison to shoegaze greats. "Sunbather" is an emotional ride fitted for a fan of mesmerizing guitar play and an obsessive in the mood for the most brutal thrashing. "Sunbather" is a rewarding experience fro, beginning to end.
"Settle" by Disclosure
U.K. brothers Disclosure one-up the singles-dominated dance scene with their incredible debut album "Settle." Disclosure plays around with sleek garage-house sounds alongside popular U.K. singers such as Sam Smith and Eliza Doolittle. Unleashing everything from twisted bass to high-energy dance-pop, Disclosure proves dance music can produce a full-length album that moves beyond a generic formula.
"Personal Record" by Eleanor Friedberger
Choice song: "Stare at the Sun"
Eleanor Friedberger's sophomore album "Personal Record" is rather lightweight contrary to its title. The record invites
more collaboration, sounding more like a full band than a lonely singer on stage. What remains personal is Friedberger's friendly writing and her warm traditional guitar pop. "Personal Record" sounds like a lost treasure in a record bin. Her music is fresh and new, but the result is timeless.
"Run the Jewels" by Run the Jewels
Choice song: "36" Chain"
Run the Jewels is a rapper duo consisting of El-P and Killer Mike, who each collaborated last year for their incredible solo records. The new team kept on working and shared their self-titled group album for free. They bounce back like a classic hip-hop duo, while El-P's destructive production continues to bring the ruckus. Only a few hip-hop acts match up to this violent, big-mouthed pair.
ALSO READ: Roundtable discussion: Kendrick Lamar's verse on "Control"