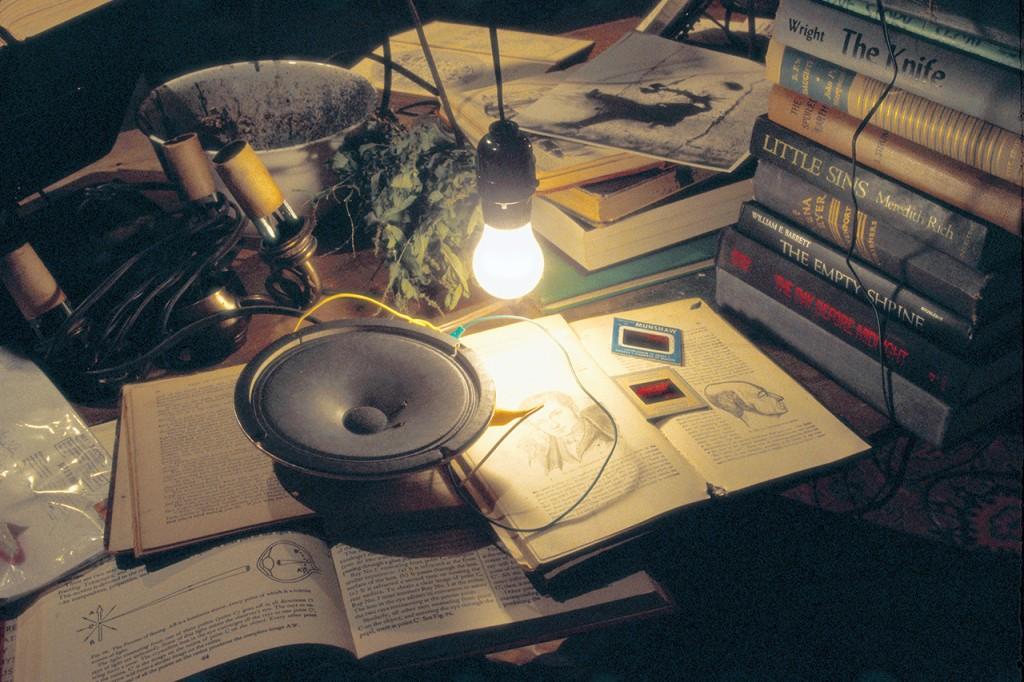 On Saturday, Sept. 21, a new exhibit titled "Lost in the Memory Palace" opened at the Museum of Contemporary Art San Diego in La Jolla. The exhibit showcases selected collaborative works by Canadian artists Janet Cardiff and George Bures Miller. Featured work spans from the artists' early work, such as "Dark Pool" from 1995, to this year's "Experiment in F# Minor."
The exhibit begins with "The Muriel Lake Incident," a die-cast of a theater featuring a short film on its miniature screen, in which spectators are encouraged to put on headphones to watch. The streaming audio not only features what is playing on the screen, but also background noise that moviegoers may hear attending a theater, such as the crunching of popcorn from a neighbor or a whisper from a friend. "Incident" transports the viewer into a movie theater by simple effects of everyday noises.
The works of Cardiff and Miller on display invite full immersion through the use of multimedia for the senses. The magic of sound is used powerfully in "Opera for a Small Room." "Opera" is a room construction decorated with huge stacks of records and multiple turntables operated to automatically play records in a choreographed fashion. While viewers look from a window into the room, sound effects play to place viewers in a specific imaginary location. Lightning strikes are heard while light bulbs inside the room dim to signify a stormy night. After a couple minutes of the sound and light adding a brilliant context, viewers become inhabitants of the room.
Another room-based work, "Dark Pool," places visitors in a first-hand experience in creating their own context. For "Dark Pool," guests enter a room trashed with mysterious objects, such as random books and journals. Interviews play periodically as people walk around the room and journals sit open to be read. The more time is spent inside the room digesting the clues, the more intimate it becomes with the provided background story. Visual props in "Dark Pool" add meaning to the room while blurring lines between fiction and reality.
The exhibition "Lost in the Memory Palace" is a full, rewarding experience with the works of Cardiff and Miller encouraging interaction with their audience. If you are younger than 25, the visit to the museum is free. Get out there and get lost.
More information available at the MCASD website:
mcasd.org/exhibitions/lost-memory-palace-janet-cardiff-and-george-bures-miller
ALSO READ: Weekend Picks: Time for booze and art
Photo courtesy of Janet Cardiff and George Bures Miller