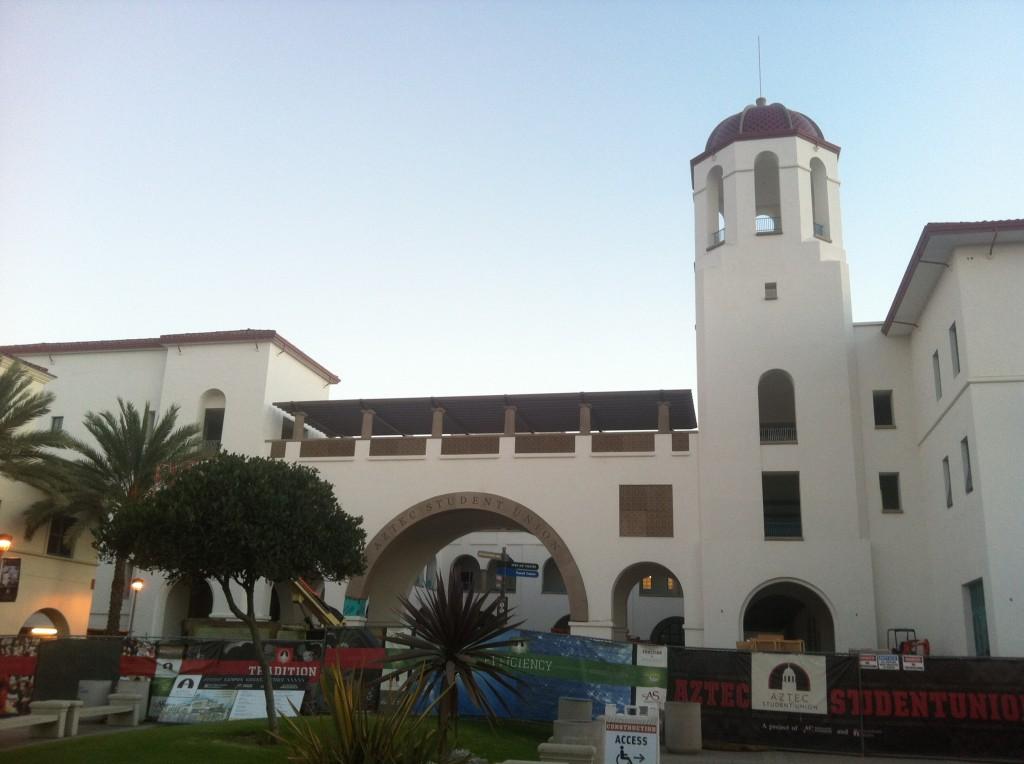 Oggi's Pizza & Brewing Company will be pioneering a new sports-themed bar and restaurant in the Aztec Student Union.
The San Clemente-based restaurant chain has always had a close bond with San Diego State. CEO and founder George Hadjis has been teaching a franchise management class at SDSU for the past three years. His daughter and Vice President of Oggi's Pizza & Brewing, Estella Ferrera, earned her Master's degree in business at SDSU in 2008.
"We are extremely honored to be chosen by SDSU to further our relationship with the SDSU community," Ferrera said.
She also said the new restaurant will be called Oggi's Pizza Express and be a fast food establishment, a new direction for Oggi's. The venue will feature multiple TV's designated for sports, indoor and patio dining and have a live music stage, Ferrera said.
There will be 14 to 20 award-winning craft beers sold at the establishment, and menus for specialized beer and food pairings will also be offered, Ferrera said.
Associated Students Vice President of External Relations Javier Gomez said it's important to have alumni be a part of the new Aztec Student Union because they understand what it means to be an Aztec.
"I think it will be a key component in providing the atmosphere to celebrate Aztec pride," Gomez said.
While Gomez said the goal is to have Oggi's Pizza Express open for students in late January.
"It will be cool to have somewhere centralized to watch the road games of the Aztecs, because we don't really have a sports bar in the college area," Business management senior Evan Stanner said.
Conor Mongan, an online business owner and founding member of the Aztecs sports fan group called "The Show," tweeted that he wants to display the "Jacko" big head at Oggi's Pizza Express.
According to a Sports Illustrated article, back in November 2002, Mongan created a giant poster board cutout representing Michael Jackson's head. "The Show" crew would then use the big head to distract basketball players shooting free throws at Aztec games. The big-head fad became a nationwide phenomenon and is now a mainstay prop in college sports.
The Jacko head was the original big head, and now Mongan wants to give it a temporary home on campus.
"Until the Smithsonian asks for it, I thought that Oggi's new sports-centric eatery would be a good showcase for it," Mongan said on Twitter.
Photo by Arturo Garcia Sierra