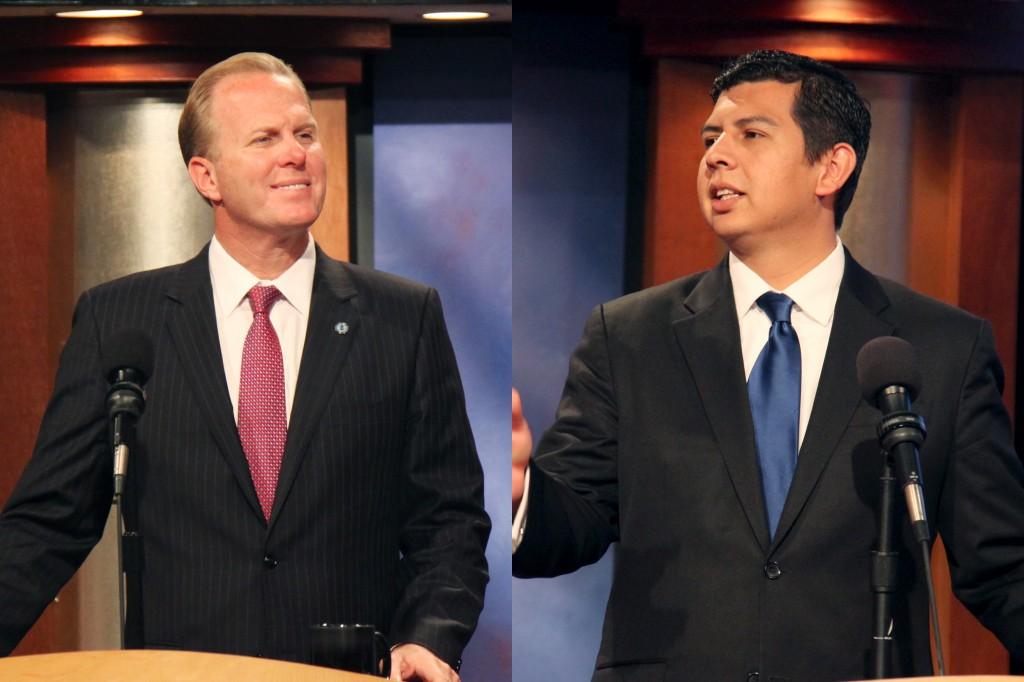 Co-authored by Jaclyn Palumbo
On Nov. 19, San Diego held a special election to choose a candidate to replace former mayor Bob Filner.
San Diego holds nonpartisan primary elections, which is what recently took place. In order for someone to be elected, at least one candidate needed to receive at least 50 percent of the votes. In numbers released by the County of San Diego Registrar of Voters, the top two candidates, Kevin Faulconer and David Alvarez, both received less than half of the votes, with approximately 42 percent and 26 percent, respectively.
Alvarez, 33, councilman for District 8, was endorsed by the San Diego County Democratic Party. Faulconer, 46, councilman for District 2, was endorsed by the Republican Party of San Diego County. Both graduated from San Diego State.
In a pre-election 10News and U-T San Diego voter poll, Faulconer received 40 percent of the favorable vote and Alvarez came in with 22 percent.
"In order to make sure you don't just get one candidate who got only a few more votes than everyone else, you create a runoff election where the top two candidates get to compete," SDSU political science lecturer James Ingram said. "You want someone to win with a majority, rather than just a lot of votes."
According to the County's Registrar of Voters, an official runoff has not been announced, and therefore no official election date has been set. However, an  election is expected to take place in early February.
The Nov. 19 special election was estimated to cost about $4.7 million, but the runoff is expected to cost significantly less. To put this into perspective, San Diego's annual budget totals more than $1 billion.
The runoff will look like a typical election, with citizens being able to vote by mail, absentee ballots and at their respective polling stations.
SDSU political science professor Brian Adams said we will see very little campaigning in the next few weeks because of the holidays.
"Voters aren't paying attention … and TV advertising is very expensive during the holidays," Adams said. "It costs so much more for candidates to run advertisements during the holidays and after."
Adams said that students should pay attention if they are interested in pending issues such as marijuana regulation and a new stadium for the Chargers.
The candidates have announced they will participate in six scheduled debates after the start of 2014, according to a press release from their campaigns.
Photo by Monica Linzmeier, photo editor.