SDSU faces audit of sexual harassment complaints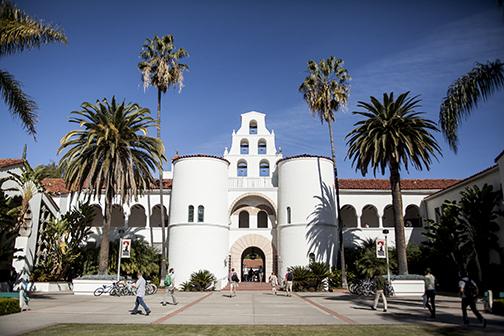 San Diego State, along with California State University Chico, will undergo an audit to review how the campus handles sexual assault reports, according to an article by Los Angeles Times.
These audits will take place along with separate examinations of the University of California, Los Angeles and University of California, Berkley. The audits are the result of a request made in August by Assemblyman Anthony Rendon.
The audit requests were made after student's testimonies accusing UCB administrators of being indifferent about reported assault.
CSU Media Relations and New Media Director Mike Uhlenkamp said at this time there is no indication as to why the two CSU campuses were chosen to be audited.
Uhlenkamp said it did not have anything to do with the practices of SDSU, and campus procedures are not being brought into question.
SDSU Media Relations Manager Beth Chee said the university is working with state auditors.
"The university does not discriminate on the basis of sex, gender, or sexual orientation in its education programs or activities and takes seriously its responsibility to educate students, care for victims and properly adjudicate cases involving sexual conduct and crimes," Chee said.
Because of the ongoing audit, Chee said the university can't provide more information on the matter at this time.
The audit report for SDSU is scheduled to be released in April.
Photo by staff.