Keep a close watch on Cash'd Out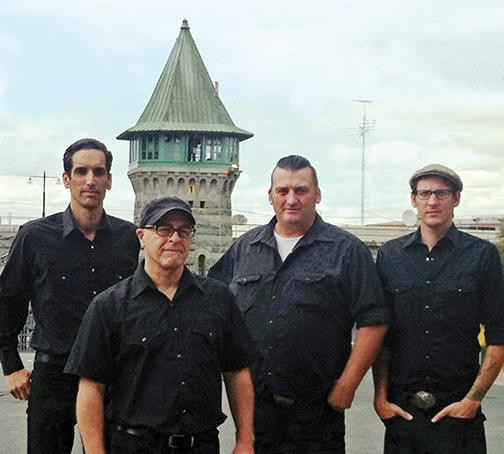 Come walk the line and let yourself be reacquainted with the man in black. While Johnny Cash is no longer with us, cover band Cash'd Out is, and he would almost certainly approve of its covers.
Cash'd Out will be performing at Belly Up Tavern on Friday, Dec. 27, and it's definitely a show you won't want to miss.
Cash'd Out was once the only Cash tribute band to be endorsed by the official Cash webpage. The group has been called "the next best thing" to the real Cash, and has received four San Diego Music Awards for Best Tribute Band. Additionally, friends and family of the late Cash have recognized Cash'd Out as being true to Cash's style and sound.
The band is made up of vocalist Douglas Benson, guitarist Kevin Manuel, bassist Ryan Thomas and drummer George Bernardo. Together, they attempt to replicate Cash's iconic sound with hits such as "Ring of Fire" and "Folsom Prison Blues." Cash'd Out has performed more than 100 Johnny Cash songs, which can result in a memorable extended show.
If you're a fan of the original man in black, this is a must-see concert. Whether you're a hard-core fan or exploring country music, Cash'd Out has something you'll love. Between rockin' songs, such as "A Boy Named Sue," to twangy romantic ditties, such as "Jackson," to deeply emotional ballads, such as "Hurt," there's truly something for everyone.
Also read: Going home with Midnight Red
Photo courtesy of Cash'd Out