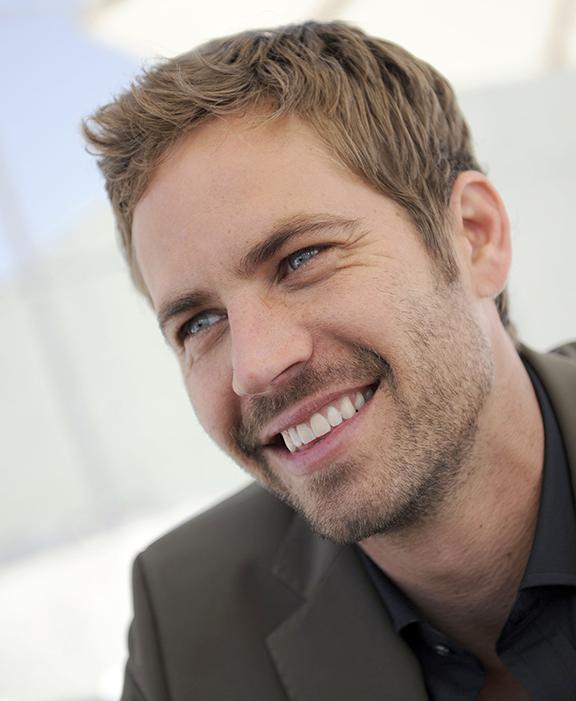 PAUL RODRIGUEZ
Celebrity of the week:
Normally, celebrity of the week acknowledges a person who has recently won an award in his or her industry or has made a significant contribution to a charity. However, this week we decided to honor the late Paul Walker. Best known for his role as Brian O'Conner in the "The Fast and the Furious" series. Walker passed away this past Saturday following a car crash in Valencia, according to Eonline.
The 40-year-old actor was leaving a charity event for his organization Reach Out WorldWide, which is currently helping victims of the Philippines from Typhoon Haiyan, when the car he was in crashed into a tree. Walker and the driver were pronounced dead at the scene of the accident. The star's Facebook page broke the news to fans:
"It is with a truly heavy heart that we must confirm that Paul Walker passed away today in a tragic car accident while attending a charity event for his organization Reach Out WorldWide. He was a passenger in a friend's car, in which both lost their lives. We appreciate your patience as we too are stunned and saddened beyond belief by this news. Thank you for keeping his family and friends in your prayers during this very difficult time. We will do our best to keep you apprised on where to send condolences."
Sightings:
Many celebrities have taken to Twitter to tweet their condolences to Paul Walker and his family, but "The Fast and the Furious" co-star Tyrese Gibson took it to the next level and visited the crash site of the car accident to pay his respects. Gibson was photographed crying and holding a yellow flower for Walker at the small memorial, according to Eonline. Gibson posted to his Instagram a picture of a small piece of debris from the crash that he took home as a memory and commented, "I will keep your energy with me forever #AshesOfAnAngel fast family around the world … we love you. Paul is the heartbeat of this franchise and we're gonna see to it that his energy and presence lives on forever #myhearthurtssobad."
On a happier note, "Thor" actor Chris Hemsworth and his family were photographed on the Spanish island of La Gomera on Nov. 18. Hemsworth and his wife, who is pregnant with their second child, were seen playing with their toddler daughter. The actor is in Spain shooting the upcoming Ron Howard film, "In the Heart of the Sea."
Romance:
According to Eonline, Bradley Cooper's girlfriend, Suki Waterhouse, opened up to Elle U.K., which she will appear on the cover for in January, about her relationship with one of Hollywood's biggest heartthrobs. She admitted that "if [she started] talking about him, [she] probably won't be able to stop." The two started dating back in March, and, regardless of their 18-year age difference, have been happy together ever since. The couple has been spotted in places such as Paris, Wimbledon, Boston and most recently in Honolulu, where Cooper is currently filming a movie.
Trivia:
1. This comedian studied sports information at the University of Southern California, where he recently lead the marching band in full Trojan armor at a football game. He first became known from his humorous sketches on "Saturday Night Live" and has starred in several comedies such as "Elf," "Step Brothers" and "The Other Guys." Not only does he play the role of Ron Burgundy in "Anchorman: The Legend of Ron Bergundy," but he also co-wrote the film.
A. Jack Black
B. Will Ferrell
C. Steve Carell
D. Vince Vaughn
2. This actress made her first TV appearance on "Barney & Friends" when she was just 10 years old. She later joined the Disney team and starred in the popular series titled "Wizards of Waverly Place," which opened the door for several other opportunities. The actress signed with Hollywood Records and has released three studio albums, the most recent of which is titled "Stars Dance," released earlier this year.
A. Demi Lovato
B. Debby Ryan
C. Bridgit Mendler
D. Selena Gomez
3. This English singer-songwriter, originally from Halifax, West Yorkshire, England, moved to London to pursue a career in music. The first single he released, "The A Team," was nominated for "Song of the Year" at this year's Grammy Awards. He co-wrote the song "Everything Has Changed" for Taylor Swift's album "Red" in which he also provided the vocals for. He was also the opening performer for Swift's Red Tour this year.
A. Ed Sheeran
B. John Mayer
C. Jason Mraz
D. Gavin DeGraw
Answers: 1.B 2.D 3.A
Also read: Hollywood Happenings: Starring Adam Levine
Compiled by Brooke Schyler and Beekah Haynes
Photo courtesy of Paul Rodriguez/Orange County Register/MCT