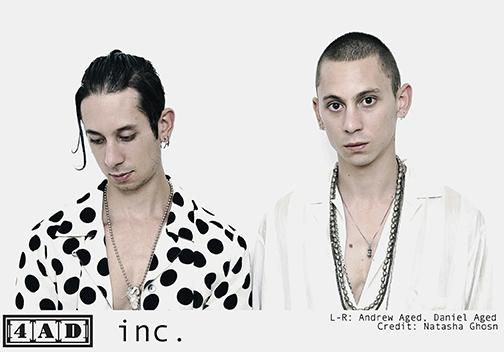 Ryo's Pick
"It's a Wonderful Life" at Reading
The holiday season is here. If you have not started a Christmas movie marathon, a good place is to start is at Reading Cinemas Gaslamp. At 2 p.m. this Sunday, Reading Cinemas is showing "It's a Wonderful Life," the classic 1946 Christmas film. Directed by Frank Capra, the film follows suicidal character George Bailey meeting his guardian angel, who shows what his city would be like if he was never born. The fantasy drama may be showing on TV right about now, but seeing it on the big screen is a fun experience available for a limited time. Admission is $7 and the timeless holiday tale is showing in all five locations. Catch this classic on the big screen.
Alek's Pick
inc. at Soda Bar
Bar shows typically feature rock bands, but on Tuesday, Dec. 17, Soda Bar brings inc. to provide a different vibe to the venue. Inc. is made of brothers Andrew and Daniel Aged, who play mellow rhythm and blues music influenced by modern experimental electronic music and the neo-soul sound popular in the early 2000s. Songs such as "Black Wings" and "5 Days" are clean, sensual bedroom jams without the druggy haze associated with currently hip R&B. The brothers released a solid album, "No World," this year and are currently touring to promote the new record. For a night of good R&B, check out inc.
Also read: Weekend Picks: Concert, art and a music show
Photo courtesy of Natasha Ghosn