No need to live in fear of campus crime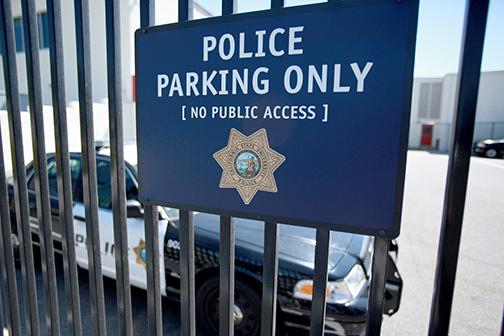 November's shooting at the Los Angeles International Airport shocked me. Not even a month had passed since the dry ice bomb incident and then a deadly shooting occurred, again at LAX—one of the world's busiest airports—during an all-time high of airport security. A Los Angeles Times article reported the incident sparked yet another nationwide debate regarding airport security. I'm not here to talk about the shooting at LAX, but rather the feeling of security at San Diego State. Even though there aren't walk-through metal detectors at SDSU, I've never felt unsafe walking around campus.
Obviously, this doesn't necessarily mean crimes aren't committed on campus. This year alone we've been emailed more than 10 campus security crime alerts notifying us of significant crimes at or near the SDSU campus, always reminding us to stay alert. Of the crime alerts we've received, the majority have dealt with robbery or attempted robbery of cell phones. One crime alert from Nov. 2 was particularly startling as it involved someone arrested for carrying a handgun near the Cuicacalli Bridge.
In addition to the crime alerts, the U.S. Department of Education offers some security data about SDSU. The most common crimes reported at SDSU are burglary, motor vehicle theft, robberies and forcible sexual offenses. In a nutshell, SDSU is not exempt from crime. Still, despite the evident crime, I feel safe and secure on campus.
One of the first things I noticed when I first attended SDSU was how open it is—anyone can walk onto the campus. There's no security checkpoint or a check-in for entering. I've seen trucks drive up and down campus all the time. I've seen adamant religious speakers near East Commons warning us to repent. I'm sure we've all seen wide-eyed middle and high school students touring around campus too. My point is there are no restrictions at all regarding who can walk onto campus. This unrestricted access could be perceived as a potential security threat, but it doesn't make me feel any less safe.
Walking around school, there isn't a single thought in the back of my mind worrying about my personal safety. No, there might not be metal detectors or police officers standing at every corner of the school, but there doesn't need to be. While criminals may steal phones, wallets and backpacks from students, one thing that they'll never steal is my sense of security. There may be crime at SDSU, but there's also crime in San Diego, in California, in the U.S. I'm not arguing that we should accept crime as natural, but it's not exactly a rare occurrence and it's not a reason to cower in fear. Even though I don't live in fear, I do live with precaution.
I see a significant difference between precaution and fear. Fear is debilitating, often to the point that it impedes one's ability to act rationally, to live comfortably or even breathe properly. Most people have experienced what it's like to be paralyzed in the face of fear. It's not exactly a desirable feeling, but it's not a feeling that I've ever experienced at SDSU. I did say that I live with precaution, but this isn't exclusive to when I'm on campus. I walk around local neighborhoods cautiously, just as I would walk around East LA cautiously. I would even walk around Coronado cautiously; I'm on high alert no matter where I am because, like I said, crime can happen anywhere. This semester's safety message from the SDSU Police Department urged students to be cautious, not fearful. I urge the same precaution as we head into the spring semester.
So no, there aren't metal detectors or random bag inspections upon entering campus. But does this make me feel any less safe? Not at all. In fact, the lack of such security measures reassures my personal safety at SDSU. We don't walk through metal detectors to enter school because we don't need them. I have enough trust in the people at this institution to know I don't have to live in fear while attending school, and this is a privilege I don't take for granted. Every day I step foot on the concrete sidewalk leading down Campanile Walkway, the only fear in my mind is whether or not I studied enough for my midterms.