Catch up on The Daily Aztec's favorite films of 2013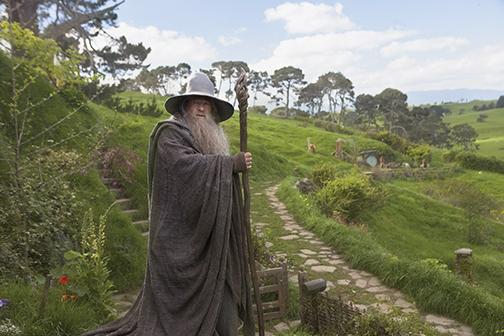 Hang on for a minute...we're trying to find some more stories you might like.
With last year being such a strong one for cinema, the entertainment writers have decided to share their favorite films of 2013. The majority of these movies are available on DVD, so catch up with them during a much-needed study break. If you can't, there's always spring break. 
David Dixon 
Entertainment Editor
10 The East
9 Star Trek: Into Darkness
8 Before Midnight
7 Saving Mr. Banks
6 The Way Way Back
5 Fruitvale Station
4 Short Term 12 (Directed by San Diego State alumnus, Destin Daniel Cretton, and now out on DVD.)
3 Mud
2 Gravity
1 12 Years a Slave
Alek Sanchez 
Staff Writer
10 Gravity
9 The Hobbit: The Desolation of Smaug
8 This Is the End
7 Dallas Buyers Club
6 American Hustle
5 Her
4 The Wolf of Wall Street
3 Fruitvale Station
2 Don Jon
1 The Kings of Summer
Courtney Brown 
Staff Writer
10 Gravity
9 Mud
8 This Is the End
7 The Place Beyond the Pines
6 Dallas Buyers Club
5 The Way Way Back
4 Blackfish
3 The Wolf of Wall Street
2 Inside Llewyn Davis
1 Her
Jamie Ballard 
Staff Writer
10 The Great Gatsby
9 Tiger Eyes
8 August: Osage County
7 The Secret Life of Walter Mitty
6 Blue Jasmine
5 This Is the End
4 Frances Ha
3 Before Midnight
2 Girl Rising
1 Captain Phillips
Ryo Miyauchi
Senior Staff Writer
3 Blue Is the Warmest Color
2 Before Midnight
1 Frances Ha
Also read: 'Desolation of Smaug' wows crowd, and sets up final movie
Photo courtesy of Warner Bros 

About the Contributors David Dixon, Staff Writer
Since, 2005, when he became a writer for the now defunct Rated G column at the San Diego Union Tribune, David Dixon has been writing theatre and film reviews,...