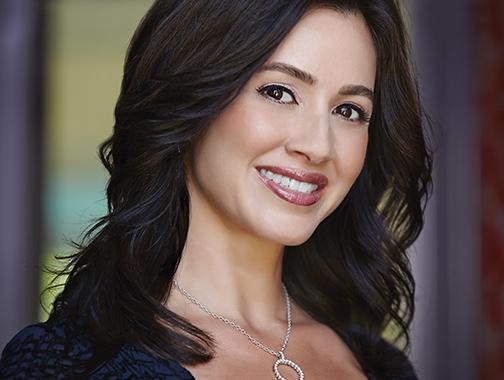 Graduation is fast approaching and soon, Aztec grads will be released into the real world. The job search can be challenging, and finding the right job can prove to be extremely difficult. However, one San Diego State alumna has done just that by building her very own business doing what she loves. With five best-selling books under her belt and the sale of her 2-millionth book, Dr. Sadie Allison is a small business success story.
"I found my niche and I was good at it," Allison said. "If you're fortunate enough to have a hobby and something that you just really enjoy, then boy, wouldn't it be great to get paid for it?"
Allison's entire business was built around one thing: helping women learn how to have an orgasm. A combination of her entrepreneurial spirit and her dedication to teaching others a thing or two about sex helped build her pleasure empire.
[quote]"I always knew that I wanted my own company, and I was always really ambitious and a go-getter. And I always had this frame of mind of 'if someone else can do it, there's no reason why I can't do it too," Allison said.[/quote]
Early on in life, Allison realized that she viewed sex differently than most of the people she knew. When she became sexually active in high school, she enjoyed herself and focused on having a pleasurable experience. When she found out that some of her friends had been sexually active but had never had an orgasm, she was shocked. She decided she had to do something.
"I used to teach girls how to have an orgasm by teaching them some basic tips on how to masturbate," Allison said. "Some people found it really shocking to even hear me say that word, but it is what it is. To me it was normal, I didn't look at it in the same way that everybody else did. I just wanted to help my friends discover and have the same pleasures that I knew were out there and that I was having myself."
Although she was vocal about a taboo subject, Allison decided that teaching others about sexual pleasure was more important than any trouble she could have gotten into at school. She continued to teach women how to self-pleasure and ensure them that it was the key to having pleasurable sex with a partner. She became known for her teachings among her peers and was nicknamed "Little Doctor Ruth", a reference to a well-known sex therapist.
In the early '90s, Allison moved from San Francisco to San Diego and studied as an undergraduate at SDSU. While earning her bachelor's degree in French, she never stopped giving advice to others about both safe and pleasurable sex.
She found that helping others during a phase of sexual exploration was very rewarding. She decided that helping others by telling them what she knew about pleasurable sex was her calling.
"I understand in college times, there's a lot of drinking and partying and promiscuity," Allison said. "I think people need to love themselves enough and even more to protect themselves until they're in a monogamous relationship where they can really trust the person."
After college, Allison entered the corporate world and moved around from job to job before she found her niche. She spoke to different entrepreneurs in the business world and they all advised her to channel her passions and turn them into a business. At the same time, Allison continued to coach others about sex and decided to compile her knowledge and research and commit to writing. After gathering a ton of valuable information from books and interviews with experts about the female orgasm and self-pleasure, Allison had written her first book without even realizing it.
"Tickle Your Fancy: A Woman's Guide to Sexual Self-Pleasure" was her first best-seller and drove her to continue building her business, "Tickle Kitty."
Her success continued and she self-published more sex-help books that feature sex positions and tips for "out of this world" pleasure. Her books provide simple guides with step-by-step instructions and illustrations that have taught her readers invaluable information.
Throughout the years, "Tickle Kitty" has grown into more than a sex how-to book business. Allison also sells a wide array of sex toys for both men and women. In fact, her company has released a sex toy starter kit for Valentine's Day called "Cupid's Coming" that includes six items to share with a partner.
Despite her success as a small business owner and self-publisher, Allison has maintained her giving nature. To thank her fans for helping her sell her 2-millionth book, Allison is giving away 10,000 copies of any of her five books through her company's website.
[quote]"Couples that have intimacy and are having regular and pleasurable sex are much happier and healthier people," Allison said. "It's our natural birthright to have pleasure and it's such a magical thing. Why would you not have it?"[/quote]
Photos courtesy of Dr. Sadie Allison.