Inequality explored in screening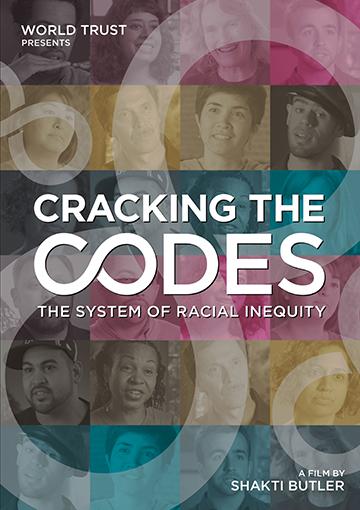 In honor of Black History Month, the library held a screening of the documentary, "Cracking the Codes: The System of Racial Inequity" along with a facilitated discussion last week in the Leon Williams Room of the Love Library.
Outreach Librarian Gloria Rhodes introduced the event by explaining how she came across the film last year at the 26th annual National Conference on Race and Ethnicity in American Higher Education when screened by creative director Shakti Butler. Rhodes along with the rest of the library's faculty, collaborated together in order to organize this and two other events for students and faculty.
The film honed in on the issues, causes and consequences of inequality in regards to racism by exploring the topic through the personal testimonies and opinions of people from different ethnicities, genders and walks of life.
Rhodes originally approached Antwanisha Alameen-Shavers, assistant professor of Africana studies at SDSU to lead a discussion following the movie. In turn, Alameen-Shavers assembled faculty from different departments: associate professor of Africana studies; Adisa Alkebluan, Assistant Professor of Women's Studies; Sara Giordano and professor of Chicana and Chicano studies; Isidro Ortiz. This assembly served to collect people of different backgrounds and to hear varying views from different perspectives.
"We need to bring the question of equity back into the discussion. We can't leave it simply at the level of diversity. There are studies that show diversity is not enough. If we really want to move to a racially just society we have to go beyond diversity," Ortiz said near the closing of the discussion.
Art senior Sebabatso Matseletsele was among the audience of the documentary and found the diversity of perspectives during the discussion panel very informative.
"I thought it was insightful just to hear from the different perspectives from the Africana studies, and also from the women's studies professor that came in. Matseletsele said " I saw how race overlaps and how it's not only one race experiencing this, but others as well. I took away from the film how far internalized racism goes."
A recurring idea from the discussion was to overall become educated-not only with the backgrounds and issues of other races, but also delving into the roots of an individuals race and to become more knowledgeable about the issues at hand.
"I think the first step that we must take is to continue to educate ourselves. Part of the reason why we have so much internalized racism is because we're not quite clear who we are," Alkebulan said.
Alameen-Shavers believes true diversity comes from understanding the people who create diversity
"The film is a good starting point to start a discussion, but it is definitely not the end," Alameen-Shavers said.
Also read: It's time to bring an end to the N-word
Photo courtesy of World Trust Educational Services, Inc