SD ranked 13th best U.S. city for female entrepreneurs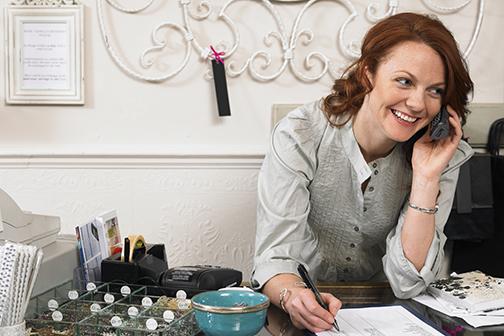 San Diego has been ranked as the 13th best city in the country for female entrepreneurs in a study conducted by financial analysts from NerdWallet.
The research was based on the ranking of the 50 most populated cities in the country on five criteria: the presence of female entrepreneurs, economic state, education level, unemployment rate and entrepreneurial state.
The number of female-owned business firms in the U.S. grew by 59 percent between 1997 and 2013, according to the study. The data showed female entrepreneurs run more than 8.6 million U.S. businesses, creating more than $1.3 trillion in total revenues today.
Management professor and Executive Director of San Diego State's Lavin Entrepreneurship Center Alex DeNoble said female entrepreneurs have integrated into the San Diego community.
"People such as Tina Nova from Genoptix and Gail Naughton from Histogen have a high profile in San Diego, and they clearly serve as examples that convey to other female entrepreneurs that they can do it as well," DeNoble said.
Women have created an ecosystem of entrepreneurs, which establishes a strong support system, Lavin Entrepreneurship Center Director Bernhard Schroeder said.
"Twenty or 30 years ago if you used the word entrepreneur, people would assume you were talking about a man," Schroeder said. "Now it is commonplace seeing women start their own companies, or maybe getting more press, and I think that's healthy for the ecosystem overall."
With the largest business program in the city, SDSU is producing more graduates in the field, Schroeder said.
Recent SDSU graduate Janelle Doll, works for Hera Hub, a local business committed to supporting female entrepreneurs in the establishment and growth of their business.
"Statistically, women are opening businesses at twice the rate of men," Doll said. "San Diego is an incredibly innovative city with an extensive entrepreneurial ecosystem. It's fantastic to see that San Diego has been recognized for the work that has been accomplished."
Regardless of the growth since 1997, a glass ceiling may still be present in regards to female entrepreneurs. According to the study, women-owned businesses employ merely 6 percent of the American working class. They also contribute less than 4 percent to the country's total business revenue.
According to Schroeder, women are breaking barriers because they have so many female role models, both as entrepreneurs and as executives and CEOs.
"The world has changed," Schroeder said. "Nobody is going to school thinking they're going to work for someone for 25 years and retire. So, I think that's making a lot of people question what they want to do."
"As seen with so many recent young success stories, such as with Mark Zuckerberg and other app companies, it's becoming more of a generational thing than a sole gender role," Schroeder said.