The Jellicle Ball returns to San Diego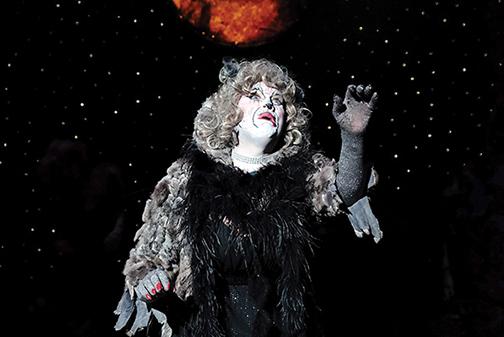 The memory lives again at the North Park Theatre, as the San Diego Musical Theatre performs its first production of Andrew Lloyd Webber's "Cats." The staging is directed by James Vasquez, whose past work includes "Dr. Seuss' How the Grinch Stole Christmas" at The Old Globe and it is choreographed by Janet Renslow.
Based on the poetry of T.S. Eliot, the story takes you into the world of the Jellicle cats who gather once a year to choose one of their own to go to the Heaviside layer. "Cats" has been enchanting audiences around the world since May 11, 1981, when it opened at New London Theatre. It ran for 21 years in London and 18 years on Broadway at the Winter Garden Theatre. The story is told through song and dance, with performers interacting with audience members, breaking the fourth wall and giving the audience the unique experience of being a part of the production and the fun.
In this production of "Cats," there is nothing left unsatisfied. Early on, the cats flowed in from all around viewers and played with the mesmerized crowd.
The phenomenal cast embodied the characters they played, portraying a level of emotion that brought tears to the eyes of audience members, young and old. From the talented Cody Walker, a current Master of Fine Arts student at San Diego State who most recently played Joey in the SDSU production of "Pal Joey" to the magnificent Debbie Prutsman and Kurt Norby, who embody the characters of Grizabella and Old Deuteronomy.
A spectacle that is appropriate for all ages for a fraction of the cost of Broadway spectacles, it is a must-see. The only hiccup in this version is the length. It is a rather long interpretation of "Cats," yet for an enjoyable night out, the experience is more than worth it.
Also read: Dark 1940's musical still shocks
Photo courtesy of Daren Scott