Local gem hits the spot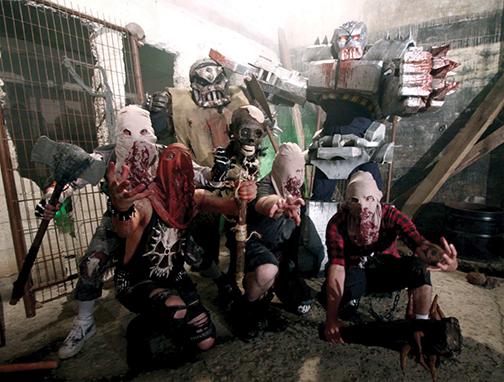 The Soda Bar is a hidden gem on El Cajon Boulevard that carries a mellow yet harmonious vibe. From 5 p.m. to 2 a.m. Everyday, this music venue is open to anyone who loves to drink, dance and listen to amazing live music. Attendees can enjoy happy hour from 5 to 9 p.m. Tickets to see the bands generally range from $5 to $15 and can either be bought online or at the door.
A band playing tonight is Ghoul from Oakland, who are recognized as a thrash metal band notorious for their trademark of wearing masks. Other bands playing soon are the U.K. rock band The Jim Jones Revue and folk-pop singer Dana Falconberry.
Although the Soda Bar doesn't serve food, there is a full bar with a variety of beer selections, booths and a dance floor. Booths can't be reserved so seating is first come first serve, so be sure to be on time to snatch a good spot. The small intimate space allows fans to get up close and personal with their favorite bands to have a truly incredible experience.
The Soda Bar supports local bands. It's a great place to discover new bands and mingle with people who share a passion for music. For those who have a band and are interested in booking with the Soda Bar, the venue books one to three months in advance. Dates of availability can be found on the calendar located on the Soda Bar's homepage.
Also read: 'July' highlights soulful evening
Photo courtesy of creepslvania.com