MEN'S BASKETBALL: Two unhealthy Aztecs could play tomorrow
by Staff
February 10, 2009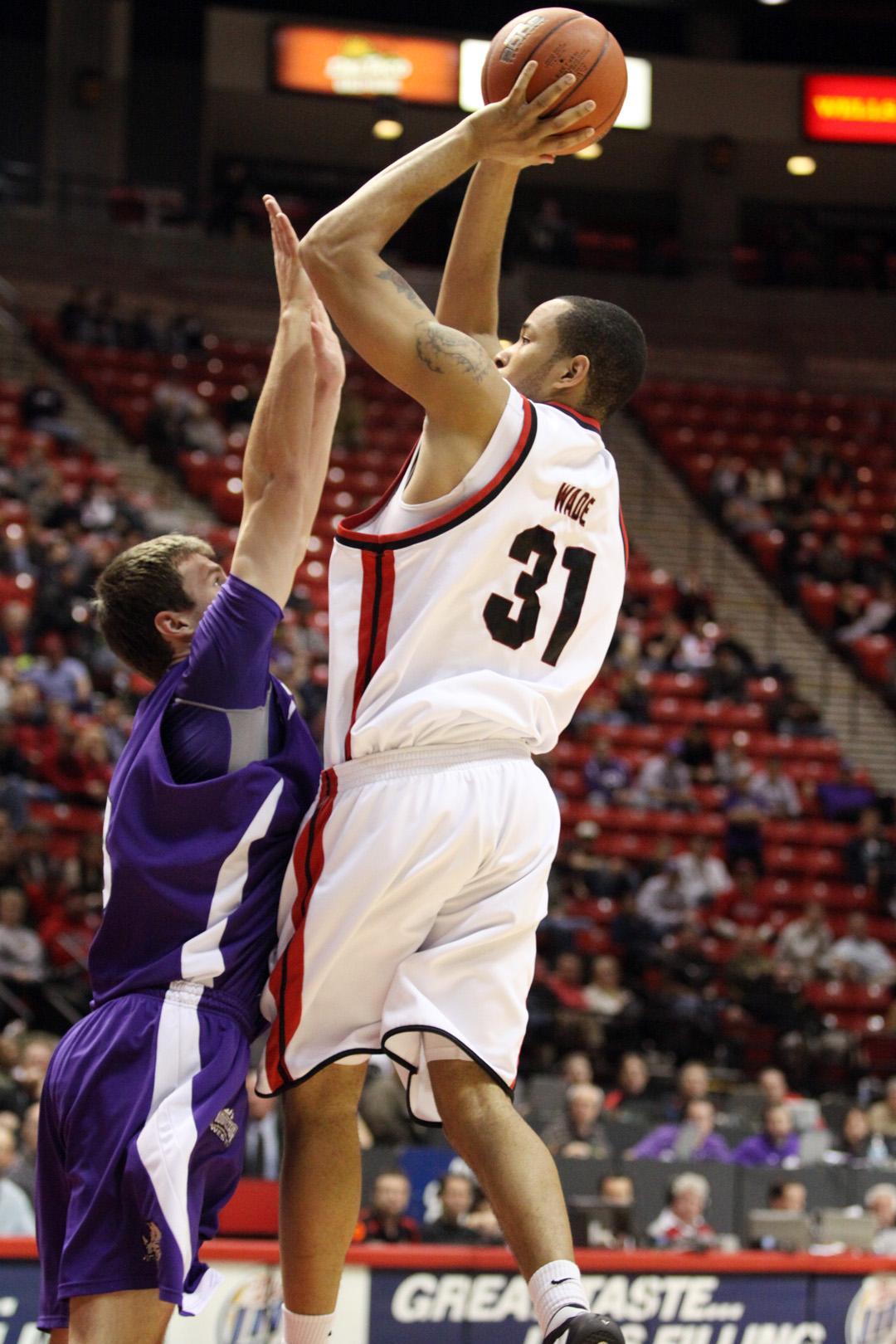 Glenn Connelly / Assistant Photo Editor
Senior forward Lorrenzo Wade and redshirt freshman forward Tim Shelton were on the sidelines watching. One had an ice pack on his knee; the other was wearing a gray hoodie with a towel draped over his shoulder.
Despite the bleak outlook of the two players' sideline attire, Wade (illness) and Shelton (knee), who both missed Saturday's game against Air Force because of health concerns, practiced yesterday.
"We did have Shelton back today for a little bit of practice, and Lorrenzo came in after he saw the doctor again and did very little," head coach Steve Fisher said. "I would say we have a chance to bring both of them on the trip with us on Wednesday."
Wade came down with flu-like symptoms on Jan. 30, the day before the Colorado State game. While the senior played in the CSU game as well as the UNLV game three days later, he didn't even make it to Cox Arena for the Air Force game this past Saturday. Fisher said Wade has lost nearly 15 pounds since coming down with his illness, and the doctors have been doing blood work to try and diagnose the source of his flu-like illness.
Meanwhile, Shelton's status is improving. He hasn't played since the Rams game because of an injured left knee, but could see time in tomorrow's showdown with Utah.
"Whether they play or not will be determined by how they feel (Tuesday) and how they feel on Wednesday," Fisher said.