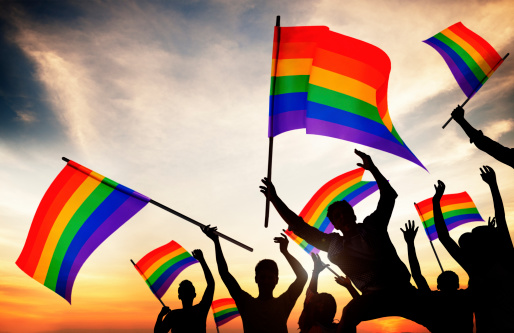 Thinkstock
San Diego State was recently named one of the 50 most LGBT-friendly universities in the country.
The list, compiled by the non-profit organization Campus Pride, determined LGBT friendliness on campuses by assessing LGBT policies, programs, academics, campus safety and student life. Universities in the top 50 received five stars overall and had the highest percentages across eight standards. The list includes schools of different sizes, from small private colleges to large state schools.
In 2012 SDSU became the first university in California and second in the nation to offer an undergraduate degree in lesbian, gay, bisexual and transgender studies. It has been offering a minor in LGBT studies since 2009.
Established last spring, The Pride Center is the most recent resource for many SDSU students. It provides support for students questioning, developing or struggling with their gender or sexual identities. Additionally, the center addresses ways to advocate for students who might face challenges on campus as a result of their sexuality or gender. It also works to educate students about discrimination, harassment and intimidation, and how to combat these issues if they happen at SDSU.
"While it is thrilling to see the resources, organizations, and initiatives on this campus being recognized nationwide, I also see this recognition as a renewed call to action," The Pride Center Coordinator Anthony Keen told NewsCenter.
While it offers on-campus support and programs of its own, The Pride Center also serves as an umbrella in which other LGBTQ campus programs fall under. The center offers support staff, meeting space, and information about the many LGBTQ communities on campus.
"The action and initiative of students, alumni, staff and faculty have driven our success with regards to LGBTQ inclusion," Keen said. "I see this as a reminder to not only live up to this recognition, but continue our campus' work in support of visibility, resources and community building."
Other LGBT groups
SafeZones@SDSU works to create a campus atmosphere that is welcoming, informative, educational and safe for all lesbian, gay, bisexual, transgender, queer, questioning, intersex, and ally (LGBTQQIA) students and campus community members.
OUTreach is a student organization for LGBTQQIA students within SDSU's School of Social Work.
The Queer Student Union is a student organization that works toward creating a safe on-campus environment through outreach, education and events.
Gamma Rho Lambda and Delta Lambda Phi are the sorority and fraternity, respectively, that focus on LGBTQQIA goals within their organizations.