Sassy City Chicks returns to San Diego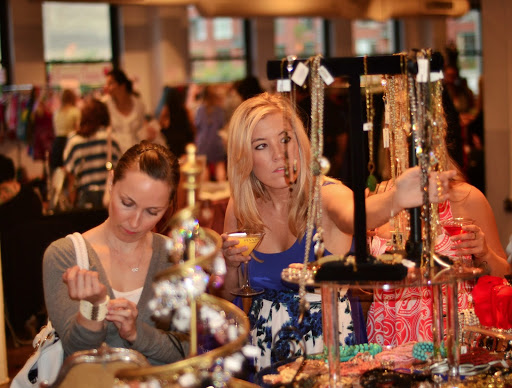 Sassy City Chicks- try saying that three time fast! This event is as fun as it sounds. Sassy City Chicks is a national brand known for their pop-up shopping and social events, sharing local vendors with the local community. Although each event is held in a different city across the nation, there is an encouraging, common theme: a girl's night out filled with shopping and drinks. Lucky for San Diegans, Sassy City Chicks will be returning to San Diego, Thursday, September 4, 2014.
At each event, vendors from the local community are welcomed to share and sell their items to hundreds of local shoppers. Majority of these vendors do not own their own storefronts. Sassy City Chicks allows them to sell their items to a certain demographic of shoppers, women 21-45 years old with a sophisticated, cosmopolitan edge.
Raymi Productions is the company responsible for Sassy City Chicks pop-up events. The company is operated by President Cecilia Gonzales and Vice-President Melinda Joseph. The team is currently serving the Sassy City Chicks event to eight different markets, nationwide from Chicago.
"We have local vendors in every market that have clothing, jewelry, accessories, handbags, skin care, shoes, and all of them have amazing items that are for sale during the event,"Joseph said.
Aside from planning, Joseph said she spends personal time shopping during the event, as well.
"Some of my personal best pieces in my own wardrobe, I have purchased from my own shopping experience at the event," said Joseph. "I shop at every event and at every store."
As a result of the vendors being from a local market, pieces from their collection are exclusive items you may not find at a common department store.
"The vendors have really great one of kind pieces and only have a certain amount of them," said Joseph. "But they don't have a storefront, so we are a platform for them to sell."
Along with shopping, registered attendees will also be offered complimentary pampering and spa options. However, these services are limited to a first- come first- serve basis.
Although Sassy City Chicks does not discriminate against men, the company tries to stay true to their, "girl's night out" theme, limiting their tickets to women who are at least 21-years of age. Women with a registered ticket will be given two drink tickets for the night, as well as their name entered into several raffles.
"It is a platform for the vendors to be able to sell their merchandise, and also a platform for girls to find out about great deals in their city," said Joseph.
Raymi Productions and Sassy City Chicks is offering free admission to those students interested in attending. This offer is limited to the first 100 students to register the code AZTEC during ticket checkout, available on the website.
If a free ticket and the possibility of free merchandise is not enough of an incentive for you to attend the event, Joseph revealed a Kate Spade handbag will be one of the items raffled off to those registered attendees. Sassy City Chicks is keeping all other small details to themselves, making the event even more intimate for those who decide to attend.
The event will be taking place  between 5 p.m. to 10 p.m at 57 Degrees in Mission Hills.