SDSU tailgates trail behind other schools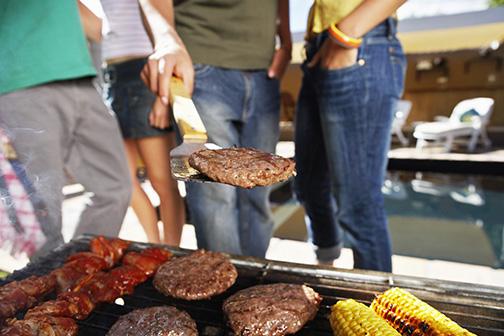 Colleges across the nation are celebrating because football season is back in action. Pac-12, Big Ten and SEC Colleges are getting rowdy on Saturdays in honor of the best time of year: tailgate season. Tailgating is one of the top traditions in college sports, but that is not the case at San Diego State.
The SDSU football team is in the Mountain West Conference, which means we don't play traditional football powerhouses. The main reason tailgates get so intense and are so much fun is due to the rivalry between two teams. The fact that SDSU doesn't even have a distinct football rival contributes to why no one cares about tailgates.
Students have so much fun representing their school and chanting against rival teams. At SDSU, however, football isn't really a big sport students get  into. We have been successful on the field; going to a bowl game for the past three seasons in a row hasn't translated into more attention from the Aztecs. A lot of students don't even bother going to the football game tailgates, even though they can be a lot of fun.
"SDSU students should start taking the tailgates more seriously because its one of the most important parts of the college experience," biology sophomore Mahrou Malekan said.
Since the basketball team is so popular at State, many students don't really focus on football season and just wait for basketball season to start in the winter instead. Our student section for basketball was just ranked number one in the nation by the popular sports website, Bleacher Report. The passion put into basketball games should equally be put into football games along with their tailgates.
It also doesn't help that all the football games are at Qualcomm Stadium. When students attend football games at Qualcomm, it feels like half the stadium is empty. This is because it's a pro-stadium shared with the San Diego Chargers, who draw much larger crowds than SDSU. A lot of students don't want to take the trolley or make the effort to go off campus for a game, which is very disappointing because tickets are free for students with Red IDs. Maybe if SDSU had its own football stadium on campus, like it used to, it would be more convenient and students would actually make the effort to attend.
There are many students who actually make the effort to go to football games and wish that tailgates where bigger. I am one of these students. I wish SDSU was more of a football school. However, I also believe this could change. SDSU was not known as a basketball school until about five seasons ago, so why can't we become a football power as well? We have all the tools to be successful in football and the students need to start caring.
Due to all the social media today, it's so easy for SDSU students to see how fun and crazy tailgates are at other schools and many students wish it was like that at State too. Tailgates are a huge part of the college experience at most schools and should be more valued at SDSU.