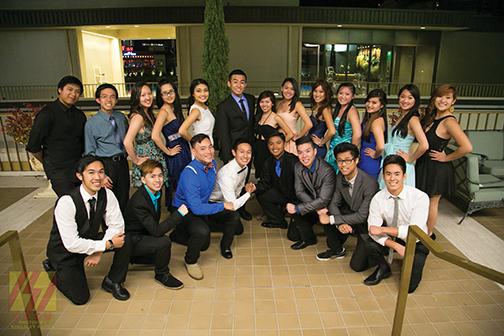 Those who are interested in Vietnamese culture have a way to learn and interact through San Diego State's Vietnamese Student Association.
"We have a focus on the culture and I believe it's important for everyone to understand a culture because every single culture is unique in it's own way," VSA Internal Vice President Frederick Pedrena said.
Pedrena is Filipino and joined VSA during his first year at SDSU. VSA's Pho social was the first event Pedrena attended as a freshman.
"I really liked the vibe and everyone was so friendly and welcoming that it made me want to continue and dedicate my time," Pedrena said.
VSA is part of the greater network Union of Vietnamese Student Associations, which consists of 16 universities in Southern California that regularly host events. One of the latest UVSA events SDSU's VSA participated in was a beach day at Huntington Beach.
Pedrena said the club frequently partakes in other events, such as the Friendship Games in which other UVSA schools face off against each other in Olympic-like games. This year's event will be on Oct. 26.
In addition, every year SDSU's VSA now hosts a film festival in which other schools that are part of UVSA submit videos related to a prompt the VSA sends out. The universities then watch all the videos at the film festival. VSA's second annual film festival will be on Jan. 31.
VSA also participates in volunteering opportunities. Last year the organization helped during the Tet Festival, which celebrates the Vietnamese New Year around late January or early February. The student organization also volunteered at a similar festival in Orange County.
In the future, VSA hopes to host a Vietnamese Cultural Night, which consists of a play that showcases the Vietnamese culture, as well as a fashion show and traditional and modern dances throughout the event. Other colleges part of UVSA host such events and SDSU's VSA often attends. It has also helped produce the event at University of California, San Diego.
Meetings are at 5 p.m. on Thursdays at Park Boulevard in the Conrad Prebys Aztec Student Union. Students can find a newsletter on VSA's website, www.VSA-sdsu.org, for upcoming events and socials.
"It's a great way to meet new people, make new friends, and it's a great way to network because we are in the UVSA system," Pedrena said.