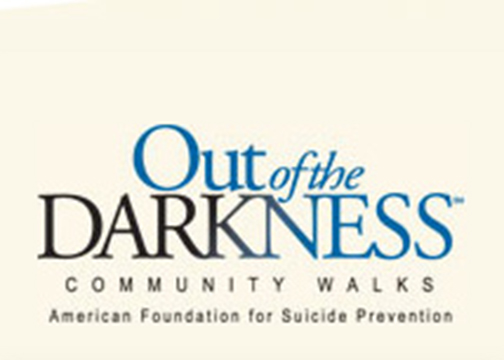 Suicide is not and has never been a joking matter. "Suicide takes the lives of nearly 40,000 Americans every year," according to the Suicide Awareness and Voices of Education Organization.
There are many organizations in America that focus on education in an effort to decrease the number of suicides each year. The American Foundation for Suicide Prevention is one such organization. AFSP is the nation's largest not-for-profit organization exclusively dedicated to understanding suicide through research, education, outreach and advocacy. AFSP also reaches out to people with mental disorders and those impacted by suicide. AFSP is represented by over 60 chapters located in more than 35 states.
AFSP will hold an event called the Out of the Darkness Community Walk on Saturday, Oct. 18 at The Embarcadero North in Downtown San Diego. The San Diego Chapter President of AFSP is  Amanda Gutierrez. She has been a volunteer since 2008 after attending a walk advertised on an AFSP flyer.
"After losing a long-term client three years ago my involvement increased, as I first hand experienced the pain and devastation of losing someone to suicide," Gutierrez said.
Gutierrez joined the board of directors in 2013 and was appointed as the chapter president this year.
"Participants can expect to see a lot of faces, listen to survivors stories, witness remembrance ceremonies, gain information and resources, and walk with their community in a 5K with no minimum or maximum around the Embarcadero" Gutierrez said.
It is free to walk and  register.
"The AFSP community walk is such an amazing and powerful day," Gutierrez said."It is the perfect combination of remembrance of those lost, a celebration of life, honoring the cause and supporting one another."
Suicide  has become an increasing problem in the United States and is currently one of the lead causes of death. Everyone in the San Diego community is encouraged to attend the event. Registration begins at 8:30 a.m. Participants can find all the information and register at www.afsp.org.