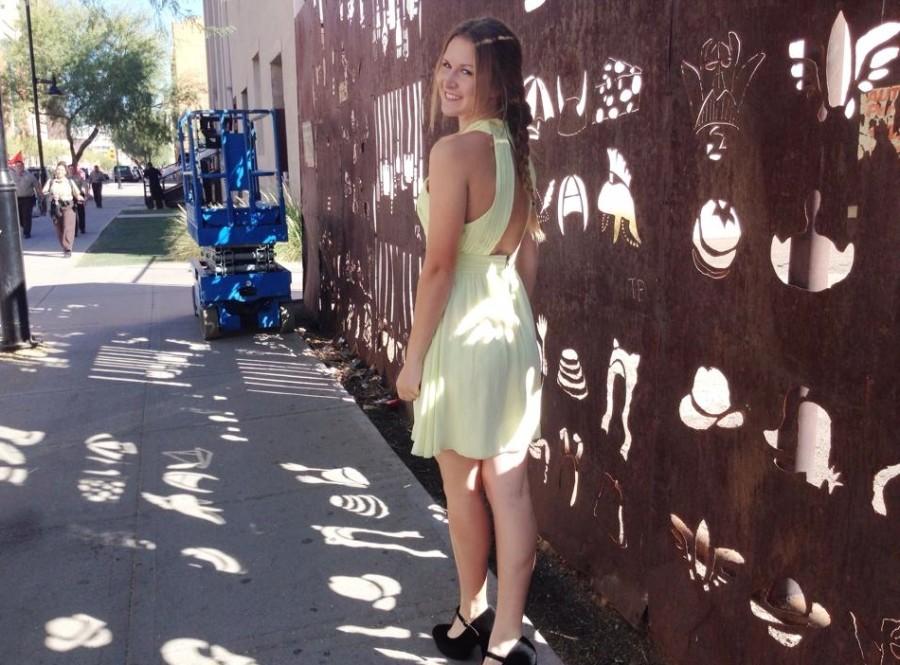 6:50 p.m. update: SDSU spokesman Greg Block said Sara Stelzer remains on life support because her organs will be donated. He said the statement the university released Friday morning was done with permission from the family. Block released the following statement:
The university has been supporting and in ongoing communication with Sara's family to monitor her condition.  The family informed us last night that they had decided to say farewell to their daughter and they gave us permission to put out a statement this morning to that end. There was a possibility that Sara would be kept on life support for a short time while the hospital looked for recipients of some of her vital organs. Our message this morning was acting in accordance with the family's wishes to offer condolences to our university community and provide information to our grieving students.
U-T San Diego confirmed Stelzer was on life support around 5 p.m. Friday.
Original post: Sara Stelzer died from meningococcal meningitis this morning according to a San Diego State press release. Stelzer was an 18-year-old first-time freshman from Moorpark, California. She was a Kappa Delta sorority member and was studying pre-communications at SDSU.
On Sunday, Oct. 12, she began experiencing flu-like symptoms and on Tuesday she was admitted to the hospital.
Dr. Gregg Lichtenstein, director of Student Health Services at SDSU, said Stelzer was diagnosed with meningococcal meningitis in an email on Wednesday.
Lichtenstein said in a press conference Thursday that Stelzer was in critical condition. Early Friday morning, Oct. 17, Stelzer was taken off of life support.
SDSU's Vice President for Student Affairs Eric Rivera expressed his condolences on behalf of the university in a statement released earlier today.
"We are deeply saddened by the loss of one of our students to this terrible illness," Rivera said. "After speaking with her family, we know that Sara was a vibrant young woman who loved San Diego State, her friends and the time she spent at our university.  It is always difficult when a young life is lost, especially when that person is part of our SDSU family.  We will do all we can to support Sara's family and our campus community during this difficult time … Our heartfelt thoughts and prayers are with Sara's family and friends."
Rivera wanted students to know that SDSU's Counseling and Psychological services is available, if needed.
Emergency counseling has been made available and students may call  Counseling and Psychological services at 619-594-5220 or visit its website to contact for support. SDSU is also offering antibiotic treatment for those who may have been exposed. Read more about what SDSU is doing.
Students and friends expressed their condolences on Twitter:
"@sarastelzer: life will go on" ❤️❤️❤️ love you babe
— Jenny (@JennyJaneWest) October 17, 2014
.@sarastelzer #SDSU will always love you Sara #RIPSara #AztecsForLife #AztecForever
— WhatsUpSDSU (@WhatsUpSDSU) October 17, 2014
So lucky to have known you Sara Stelzer #puravida #RIPSara
— Ally Wojick (@awojick13) October 17, 2014