Two sexual assaults reported in October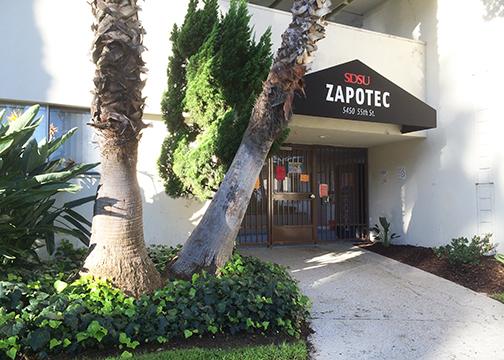 Two sexual assaults were reported to San Diego State police in October.
The latest sexual assault was reported on Oct. 24. when an SDSU student reported being sexually assaulted at Zapotec Residence Hall. The suspect was not a college student, SDSUPD Lt. Mike O'Deane said.
The woman and the suspect knew each other, although it is unclear to what extent, O'Deane said. He said detectives will be speaking to the suspect if they haven't already.
In an interview in September, SDSUPD Chief Lamine Secka said most sexual assaults are "acquaintance instances," in which the two individuals involved in the sexual assault know each other to some degree. Secka said the vast majority of these incidents are alcohol-related.
SDSU police are still investigating the sexual assault and the department has yet to determine if alcohol was involved.
SDSUPD was also notified of an unrelated incident earlier this month on Oct. 17.
A residence hall staff member reported a sexual assault, as is required of Residential Education staff by law. The victim did not want to be identified, the staff member said.
O'Deane said the woman did not want police to be involved, but as required, detectives reached out to her to make sure she had the resources she needs and to let her know to call if she decides to press charges.
No crime alerts were sent out in October for the two sexual assaults that were reported to SDSUPD, however the department is still required to write up a report of the incident regardless of whether the victim wants to file charges or not.
Secka said in an earlier interview that the campus police department does not send out crime alerts unless there is an ongoing threat to campus safety or when the identity of the subject is unknown.
O'Deane reiterated that a crime alert was not sent out for the Oct. 25 sexual assault because the suspect is known and there is "no ongoing risk" to the community.