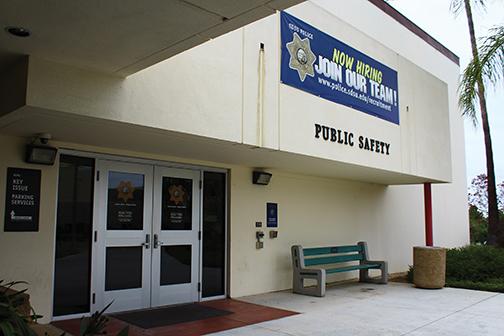 The San Diego State Police Department determined a student who allegedly posted nude photographs of his ex-girlfriend did not commit a crime.
The woman told the police department her ex-boyfriend posted on Instagram nude photographs she sent him three months ago while they were in a relationship.
The woman found out the photos were posted on Instagram on Jan. 28 after a friend saw the post and told her about it.
SDSU police Capt. Josh Mays said the person in the photo posted must be identifiable in order for the action to be considered a crime.
Initially he said the case appeared to be a crime and the police department would determine the motivation for posting the picture.
"It was determined this specific case did not meet all the crime elements and therefore no crime was committed," he said.
Posting nude photographs of an ex-girlfriend or ex-boyfriend, commonly referred to as "revenge porn," is a misdemeanor crime if the photo was publicly distributed with the intention to cause emotional distress. The victim is required to prove he or she suffered emotional distress.
Mays said detectives interviewed the woman and the man, both SDSU students.
"I cannot speak to if the photo was taken down or not," Mays said.
The investigation concluded last week.
A San Diego jury recently convicted a man that ran a "revenge porn" website on 27 felony counts including identity theft and extortion. The case was the first of its kind and the man will face up to 20 years in prison at his sentencing.
The website often included personal information such as the name of the individual in the photo and would charge victims $300 to $350 to have their photos taken down.