Scott Peters' proposed bill allows employers to relieve student debt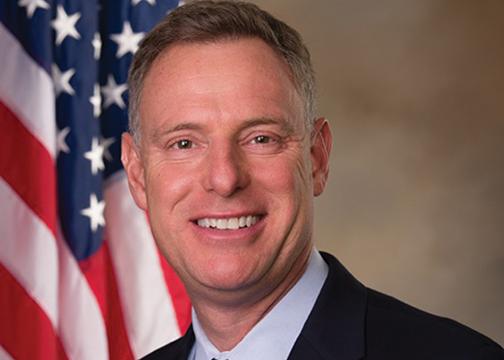 Congressman Scott Peters recently re-introduced a bill that aims to make college more affordable by helping students pay off loans more quickly.
Student loan debt in the country is the second largest source of debt, after mortgage, and exceeded $1.2 trillion as of 2013, according to the Institute for College Access & Success. Seven in 10 seniors who graduated from public and nonprofit colleges in 2013 had student loan debt, averaging $28,400 per borrower.
The average debt of San Diego State graduates was $18,100 in 2013, according to collegedata.com.
"There's more student loan debt than credit card debt in the economy right now," Peters said. "It's pretty astonishing."
He first introduced H.R. 1713, the Student Loan Repayment Assistance Act, last year. The measure would give tax breaks to employers who help pay off up to $6,000 yearly of an employee's student loans.
The employee and employer would decide how much to pay each month toward the student loan, and the contributions go directly to the loan holder each month.
With an overall cap of $50,000, employee and employer contributions to student loan payments are not subject to either income tax or payroll tax.
Management information systems sophomore Eric Palonsky, from North Carolina, is taking out loans to pay for tuition, which is significantly higher for out-of-state students.
"I'll probably have $27,000 in student loans that I will need to pay back, and my goal is to pay it back within 10 years," Palonsky said. "That is paying as little as I can, though. So that would be $2,700 a year, or $225 a month."
Peters has been focused on the issue of student debt since he first started in congress two years ago, when he opposed Republican efforts to double interest rates of student loans from 3.5 percent to 6.8 percent, he said.
He wouldn't have been able to attend his alma mater, Duke University, without utilizing student loans and work-study opportunities, he added.
"(Student debt) is a real issue for a lot of young people," he said.
The Institute for College Access & Success projects the bill will cut average loan repayment time from 10 years to three.
By aiding debt repayment, Peters' bill will enable recent college graduates to substantially add to the economy, Peters said. Nowadays, young people are waiting longer to buy cars, buy houses and start families, he said.
One obstacle to getting the bill passed will be finding a way to pay for it down the road. Still, there may be money saved, because providing support for repayment might reduce instances of default, or failure to pay back a loan, Peters said.
"Congress right now is just so partisan," he said. "It's difficult to get agreement on things that seem like no-brainers, just because the parties aren't used to working together on things like they used to a decade or two ago — I think that's the biggest obstacle."