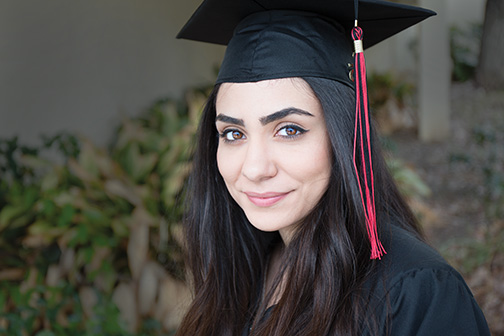 I remember my first interview with The Daily Aztec like it was yesterday — might as well have been, that's how quickly the last two years have passed. As clueless as I was sitting in that conference room, I would have never guessed I'd survive past my first article, yet again to see the publication of my farewell letter.
Having had the opportunity to lead the opinion section has been an honor on its own, but having had the ability to voice my own values through it all definitely takes the cake. From endless sexual assault articles to a countless number of angered fraternity members, this paper has been a strong foundation along the way.
I see the newbies transitioning into what's been our cubicles for the past year and it seems surreal. We're passing on the torch but I can't imagine a life without budgets, deadlines and headlines — shoutout to Entertainment Editor Nick Knott for mixing up "elicit" and "illicit" in my opinion headline. We've had our laughs and we've hit roadblocks, but we made it! There's no doubt in my mind next year's editorial board will lead this paper to great places, but what I hope for more than anything, is they get the opportunity to build the same bonds I have.
This paper made me a stronger writer, leader and AP-style Nazi; but best of all, this paper has left me with life-long friends. I can't say for certain what the future holds, but I do know there are some brilliant minds walking out these doors and I am privileged to walk beside them.
So, thank you to The Daily Aztec for being a home away from home for the past two years. The memories created will never be forgotten and I will live my editorship vicariously through letters to the editor.