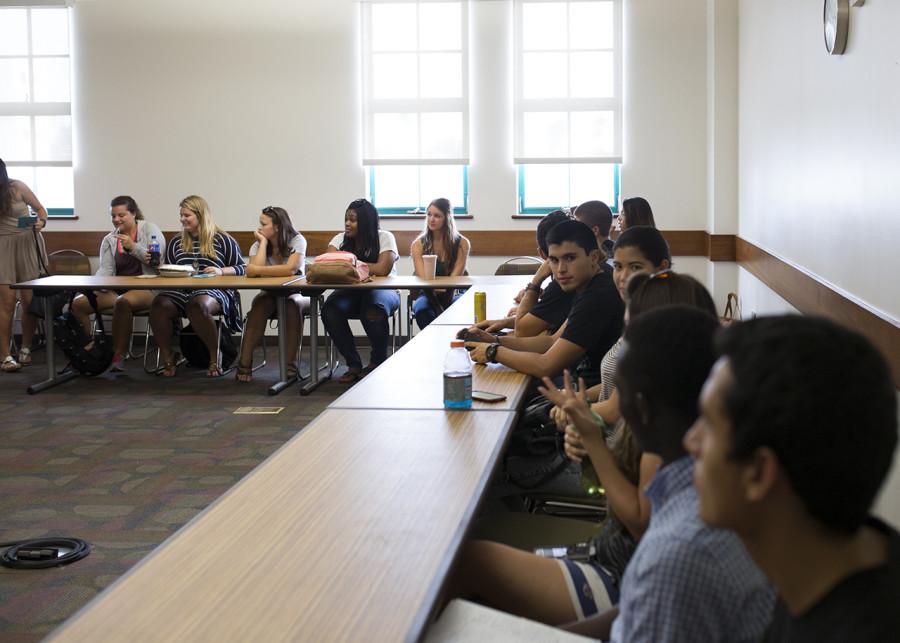 Chadd Cady
The Pre-Law Society at San Diego State is a unique opportunity to network and prepare for the process of applying to law school.
"I joined the Pre-Law Society to better understand the process of admissions to law schools and make connections and friends with others who are pursuing the same goal," sociology junior and Pre-Law Society President Ashley Avila said.
As president, Avila makes sure the club runs effectively so members can experience the benefits of joining the club. She said the Pre-Law Society is open to all SDSU students with a strong work ethic and an interest in law school. Club members' time spent with the Pre-Law Society is aimed to help them decide if a law career is right for them, a goal that has been upheld within the group since its inception in 2009.
"Our mission statement is to provide San Diego State University students with information about the LSAT, law school application process, law school itself, as well as the legal field as a whole," Avila said. "We feel that the point is to provide general knowledge to students interested in pursuing a career in law after graduation."
The Pre-Law Society prepares Aztecs for law school through weekly meetings and networking opportunities. In these meetings, a variety of guest speakers share their experiences and discuss their areas of expertise.
This variety is intended to give members a wider perspective on the field of law and how to become a part of it. Inviting guest speakers also provides members with the opportunity to explore all facets of careers in law and network with people in the line of work they are interested in.
Members can connect with other interested students as well as professionals within the justice system. The club makes trips to law schools in the area and holds fundraisers and socials to support their efforts.
"I joined because I knew that I would be fully immersed with knowledge from all aspects of the law career as well as the steps to get there," political science junior and Pre-Law Society Vice President Deja Mange said.
Avila is appreciative of how the Pre-Law Society helps students find where they want to go and how to get there.
"I truly cherish the connections I have made and the information I have gleaned in my time with the Pre-Law Society," Avila said.