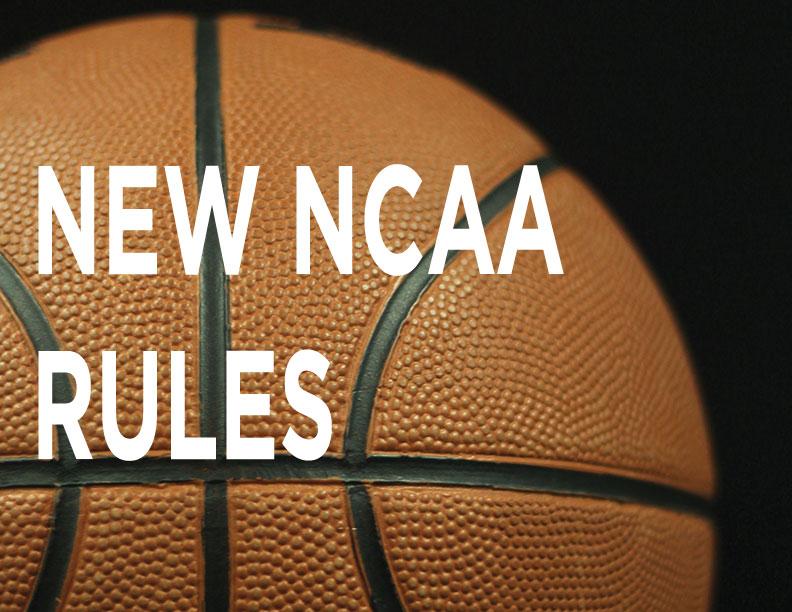 The start of the 2015-16 NCAA basketball season brings a number of changes to the rulebook for the men's and women's game.
The most prominent of which includes the switch from two 20-minute halves to four 10-minute quarters for women's basketball.
San Diego State women's basketball head coach Stacie Terry said the changes will take a little bit to adjust to, but she is looking forward to the new challenge.
"It's going to be more exciting because you have an opportunity to have four last-second shots, which I think is going to be fun for the fans and good for our game," Terry said.
Senior forward Deidra Smith said although the game will be have a faster pace she isn't worried about the team's level of conditioning.
"Coach Stacy isn't the type of coach who wants anybody to play 40 minutes a night and we are all about balance," Smith said. "I think because we're going to be so balanced we won't have to worry about the conditioning aspect."
For women's basketball, the numerous rule changes were made in an effort to speed up the game and improve overall fan experience.
"It's going to be a different face of the game, a different look, but I think it's all going to be changes for the better to make a more exciting game, a more fan-friendly game," Terry said.
Stemming from the change from halves to quarters, there will be a 75-second break between quarters and at five team fouls per quarter, every non-shooting foul after will be a two-shot foul for the offense.
"Offensively that is definitely an incentive to be more aggressive," senior point guard Ahjalee Harvey said. "Defensively (team fouls) are a way to really monitor your aggression while also maintaining your pressure on the offense."
For women's basketball, defenders in the low post can now place a forearm or open hand with a bend in the elbow on an offensive post player with the ball and her back to the basket.
However, body or knee contact is still not an acceptable form of contact.
"It's exciting because we weren't able to touch in the post last year and post is a very physical position," Smith said. "Being able to finally get back to touching and being able to put an arm bar … I'm excited. I can't wait."
Terry said the rule change will allow her post players to be more physical when defending on the post.
"That's where it benefits us," she said. "We aren't penalized for being bigger. Because we are going to be bigger than most of the teams we play."
Allowing the use of bands and amplified music during any dead ball situation is another rule change meant to improve fan experience.
Harvey said she doesn't think the added noise will affect her focus during the game or during timeouts and it could be an advantage for them at home games.
"Having the band out there and really amping up the energy, especially when we're up, that could be an advantage for us," she said.
Smith said she doesn't think it will be a distraction either especially because they play at places like University of New Mexico and Utah State, both of which have loud fanbases.
"If it gets too loud coach (Terry) will talk louder and we will just huddle in closer," she said.
For both men's and women's basketball, teams are now allowed a total of 10 seconds to advance the ball past half court instead of the 10 seconds being reset if there is a stoppage in play.
Notable rule changes for men's basketball include a reduction from a 35-second to a 30-second shot clock, a 4-foot arc under the basket instead of a 3-foot arc and any timeout taken within 30 seconds of a media timeout will be used as a media timeout.