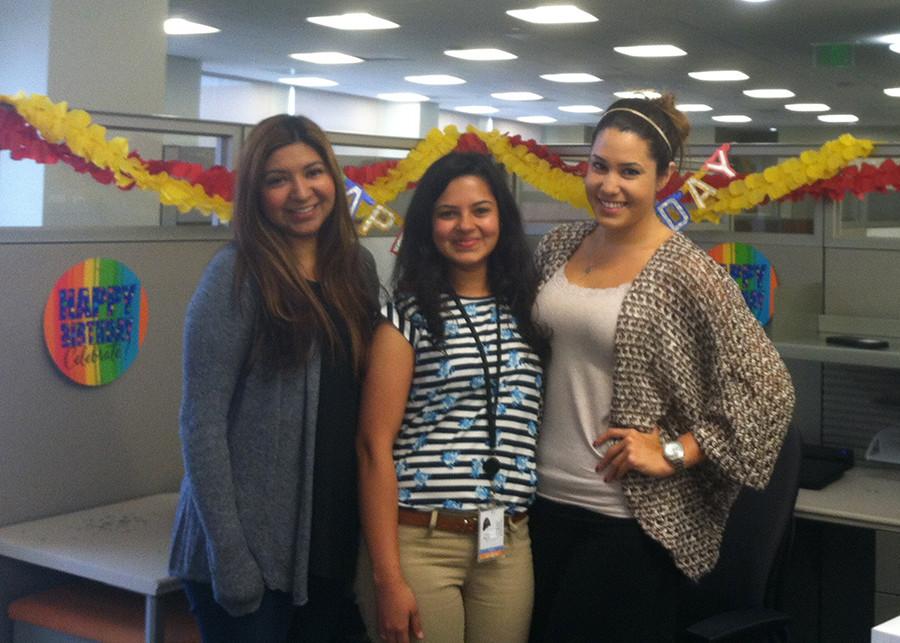 Taniya Navlani, a San Diego State student pursuing a master's degree in business administration, has been making waves in the professional world. Her recent internship with Illumina is a tremendous accomplishment that shows her hard work and dedication has been paying off.
Illumina is a San Diego-based biotechnology company creating gene sequencing instruments to analyze genes and develop personalized medicine.
"It's taking health care to another level," Navlani said.
According to its website, Illumina's goal is to apply innovative technologies to genetic variation and function analysis and to make studies possible that were thought to be impossible only a few years ago.
As an internal audit intern, Navlani is responsible for internal audits within the company and compliance with the Sarbanes-Oxley Act, an act passed in 2002 to protect shareholders and the public from accounting errors. She has been working on testing internal controls most recently.
"I find what risks there are in the organization and how they can be controlled," she said. "We are trying to figure out if the controls address every risk in the organization."
Navlani is an international student from India who started attending SDSU in fall 2014. She believes that her time and experience in SDSU's accounting classes were instrumental in helping her land the recent internship.
"I took a basic accounting class, and then I took a financial statement analysis class and that was really helpful to me," she said.
Navlani also has previous experience with audit reporting. She worked with external auditing for Deloitte U.S.'s India offices for nearly two years prior to starting her MBA.
"It's not just about financial reporting. It's about all aspects of business that we have control over," she said. "I need to know everything about the business."
As an international student, Navlani faced a lot of challenges landing an internship.
After applying in the winter for summer internships without success, she was a little discouraged until she received word Illumina was interested in her. After researching the company and learning it was in line with her goals, she was able to secure the job.
"I feel now that I couldn't have got anything better," Navlani said. "The company culture is so good. They are very involving. There's a lot of inclusion — I never felt like an intern. Here, they treat me like a full-time employee."
Natalie Rocha, Illumina lead internal auditor and Navlani's mentor, said Taniya is a great addition to the team and described her as organized, detail-oriented and reliable.
"It is a true pleasure working with her, and I appreciate her exuding positive attitude and energy," Rocha said. "I look forward to working with her in the future."
Navlani plans to graduate with her degree and a specialization in finance this spring, and she is hoping for a full-time opportunity with Illumina.