SDSU applications hits record high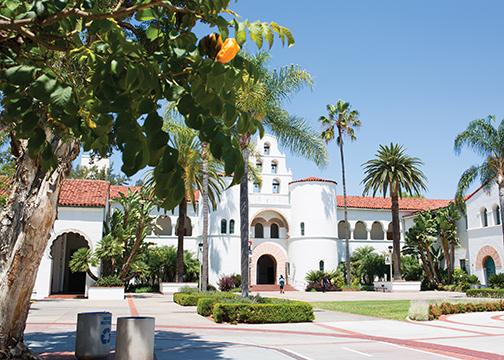 San Diego State continues its record of excellence, receiving a record number of undergraduate applications for the fifth year in a row.
A total of 83,316 potential Aztecs applied for fall 2016 admission, ranging from freshmen to undergraduate transfer students, up nearly 3 percent from fall 2015, according to San Diego State.
Among the record-breaking number of admissions, almost 60,000 are first-time freshmen and nearly 23,000 are transfer students.
The final count may be even higher, as international students have until May 2016 to apply for admission.
SDSU President Elliot Hirshman credited the increasing interest in the university's academic programs to efforts of SDSU faculty and staff members, SDSU's growing national reputation as well as alumni and student achievements.
As the number of yearly applicants to SDSU increases, so does the number of high-achieving students.
Though the selection process has stayed the same, the threshold for achievement has risen through the years.
Associate Vice President for Enrollment Management Sandra Cook described the applicant ranking as a two-fold process, combining a factor of high school GPA and SAT scores to provide the Admissions Offices an eligibility index to rank applicants.
"The result of an increased pool of higher achieving students is that we have a higher eligibility index required for admission in each major," Cook said. "So the process hasn't changed, but the requirements for admissions are higher."
This year, students with a GPA of 3.75 or above and a two-part SAT composite score of 1250 or above set the bar for enrollment — numbers that have been increasing for five consecutive years now, according to San Diego State.
Each year broke new ground as incoming classes continue to set records in achievement as well.
Among the 5,142 first-time freshmen who began classes on Aug. 24, 2015, the average high school GPA was 3.69 with an average two-part SAT score of 1118.
First-time freshmen enrolled with an average of 14.4 Advanced Placement units, a factor that has been increasing every year through the past four years.
Pre-physical therapy freshman Kimberly Tsuda remembers feeling nervous when she applied to SDSU.
"I was aware of the large pool of applicants," she said. "However, I did feel prepared because I know I worked hard in high school. When I received the news that I was accepted, I was very excited and a little surprised."
Thanks in part to the constantly growing achievement of applicants, SDSU continues to build momentum in national rankings.
According to the university, SDSU is now number 79 in the U.S. News and World Report's annual list of public universities, climbing 22 spots from No. 101 in 2011.
Applicants who applied in the fall of 2015 can expect notification of admission status by March 2016.