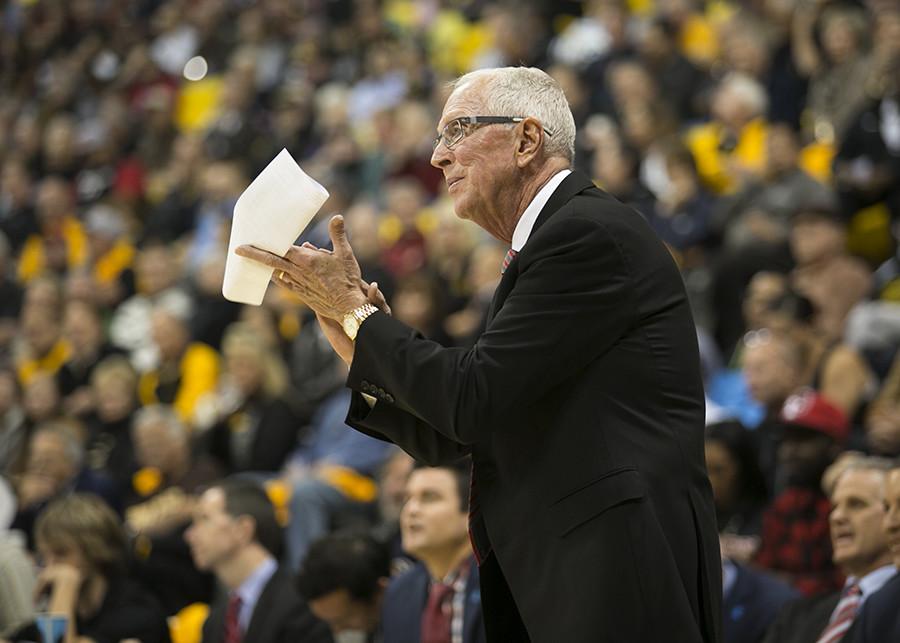 Megan Wood
In what has become a trend for San Diego State men's basketball (15-6, 8-0 Mountain West), it took a full 40 minutes of play for this game to be decided, but in the end the Aztecs were able to pull out another MW win over University of Nevada, 57-54.
In a very tightly contested game the Wolf Pack (12-8, 4-4 MW) fought tooth and nail and gave SDSU its biggest test in conference play to date, but the Aztec defense was too much to overcome down the stretch.
The win ties the Aztecs with University of New Mexico for the longest MW road win streak with seven in a row and ties the school's longest conference win streak with 10.
Facing a seven-point deficit with 6:10 left in the game and everything clicking for Nevada, SDSU clamped down defensively and only allowed the Wolf Pack to score three points the rest of the way.
Sophomore guard Trey Kell and senior forward Winston Shepard both recorded double-doubles for the Aztecs and, not surprisingly, played key roles down the stretch.
Kell, who has been making a habit of hitting big shots, scored five of his 17 points in the final few minutes to pull SDSU within one and to extend its lead to four. Shepard scored two free throws in between Kell's shots to give the Aztecs the lead for good.
Regardless of the win nothing came easy for SDSU.
The Wolf Pack did everything it possibly could to unseat the Aztecs from their perch atop the conference and for the majority of the game was successful in doing so.
Nevada forced 13 SDSU turnovers, tallied five blocks and pulled down 17 offensive rebounds and senior guard Marqueze Coleman had a game-high 21 points, but no other Wolf Pack player scored more than nine.
Not surprisingly the Aztec offense struggled, but unlike in recent years it used the charity stripe to its advantage and scored 22 of its 57 points from the free-throw line.
It did not help offensively to miss both redshirt-freshman forward Zylan Cheatham and sophomore forward Malik Pope for a portion of the game as they were sidelined for being late for a practice.
Although there is no official stat for this, it appeared that SDSU's early offensive struggles stemmed from having to spend a lot of energy containing a smaller Wolf Pack lineup that featured four guards most of the night.
However, playing small ball is a double-edged sword, especially against a team as lengthy as the Aztecs that altered nearly every shot in the final minutes of the game.
This win marks the Aztecs eighth straight win to open conference play, which is tied for the second-most in school history.