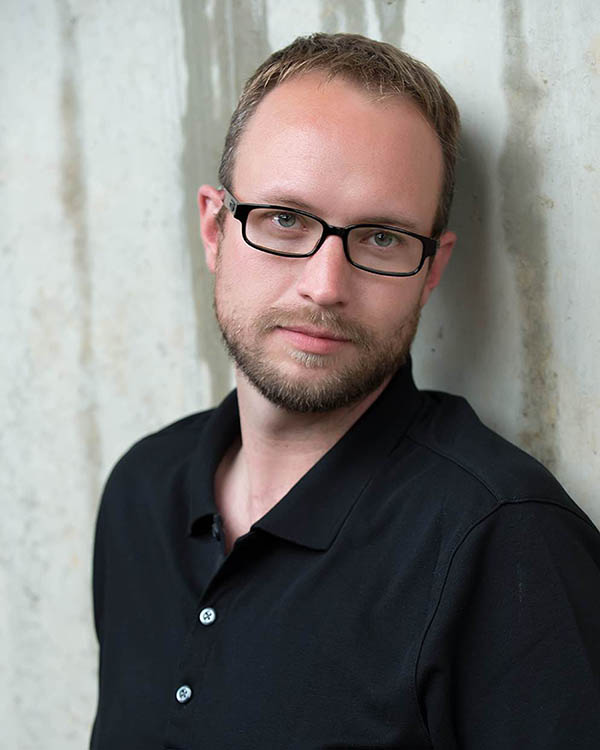 Courtesy of Michael Gerdes
Selected by The San Diego Union-Tribune as one of three "Faces to Watch" in classical music in 2014, Michael Gerdes has found a home at San Diego State.
Gerdes is the director of orchestras at SDSU, as well as the assistant conductor of the La Jolla Symphony. For three years now, Gerdes has conducted the SDSU symphony, chamber orchestra and opera orchestras.
He also teaches a few music courses ranging from a beginner introduction to music class to a more advanced symphonic literature course.
Gerdes is also involved in two upcoming music events. He is part of the Mozart Requiem, performed by the Aztec Choir and the SDSU Symphony Orchestra on March 20 at the College Avenue Baptist Church. The other, jokingly titled "the biggest off-campus event other than football," is on April 15 at the Jacobs Music Center where all SDSU choirs and the wind symphony will perform.
Communication junior Anna Gonzalez took Gerdes' Introduction to Music: Radiohead to Rachmaninov course.
"I've always been a bit intimidated by classical music," Gonzalez said. "But I took the class anyway and what made it awesome was Gerdes. A professor can make or break a class and Gerdes was able to turn something of no interest into something of great interest."
Gerdes' love for music started at a young age by his musician parents. He spent much of his childhood listening to rehearsals and playing with sheet music. Gerdes has fond memories of falling asleep in the corners of orchestra pits while his parents played rehearsals.
Music remains a valued aspect of his life today.
"Music is a reason to live," Gerdes said. "I think music is the greatest thing that people make. People make art and music is art."
His desire to become an orchestra director formed early in college. After playing Sibelius' Symphony No. 2 as a young college student, he knew  he wanted to be an orchestra director.
Gerdes attributes his love for his job to his teachers in the past and the SDSU community. He has always seen teaching as an honorable position and music has always been his passion.
The ability to combine the two gives him great pride.
Although he moved to San Diego from Washington D.C., Gerdes said spending time with faculty and students in the School of Music and Dance, as well as meeting the talented students in the SDSU Symphony, made him feel right at home.
"This is an exciting community to be a part of," he said. "There are such talented and dedicated musicians everywhere. It is a true privilege to work with them all. Directing the orchestra is my favorite part of my job."
Gerdes adores music that isn't deemed "classical," too.
"There are two kinds of music: good music, and the other kind," he said. "My favorite kind of music is good music."
Gerdes has always been able to find good music in Bruce Springsteen and The E Street Band. He calls himself an absolute fanatic.
With a degree in philosophy, Gerdes also finds he spends much of his free time reading philosophic works.
Described by friends as exuberant, sarcastic and caring, Gerdes is an incredibly proud Aztec and passionate professor. He urges all students, not just music majors, to get involved in the music scene on campus.
"People you make music with and work as a team with, people who learn how to listen, who know how to identify the beautiful and sublime in life, understand something deeper and more essential to being human than finding food or shelter," Gerdes said.