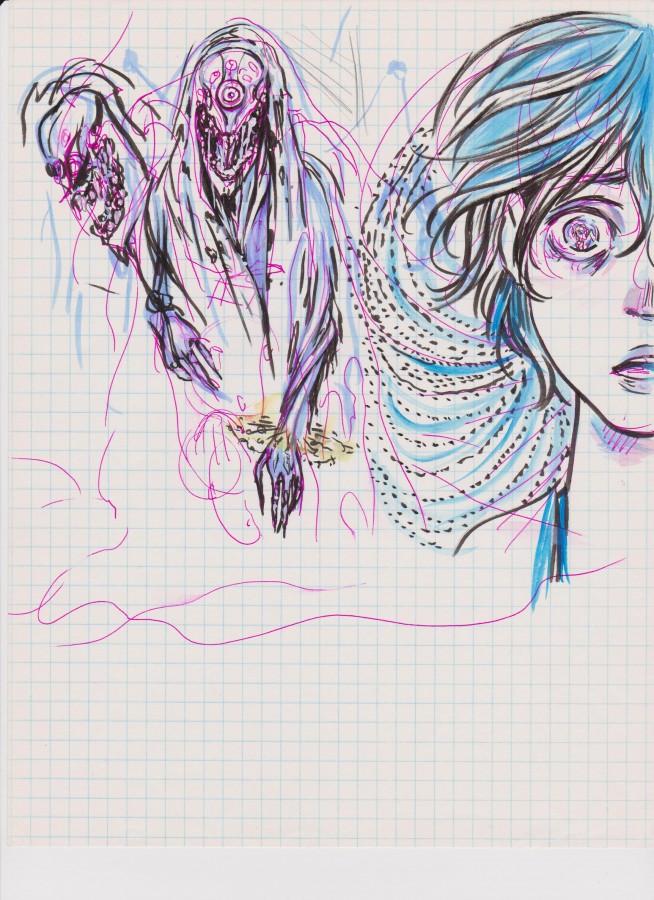 According to the Rape, Abuse and Incest National Network, one in six American women and one in 33 American men have been the victims of an attempted or completed rape in their lifetime.
Although the above statistic may come as a shock, it's real.
For their final film thesis, television, film and new media production seniors, including producer Breanna Burnworth and director Xavier Cruz-Garcia, wanted to create a serious conversation about rape, sexual assault and the victims who experienced it. The group also includes another television, film and new media production senior Isaac Banuelos and English junior John Chapman, who served as additional screenwriters.
The group's short film, "Tomorrow Will Be Better," originally written by Cruz-Garcia, tells the story of therapy group member Elia, 16, who retreats into her own fantasy world in order to cope with being raped by a close companion.
The group hopes to use its film to highlight the powerful message that many women have to deal with in their lifetimes and address the issue of rape and coping with the aftermath in a world which often ignores sexual assault.
"There's no sense of humility or recognition that we're all part of the problem," Chapman said. "We need to change the mentality that it's OK to force sex on anyone and the importance of asking for consent."
The film itself is comprised of three minutes of animation and two to three minutes of live action footage, making the short film a combined total of five to six minutes.
The group hired Xavier Segura, a freelance artist who lives and works in Spain, to complete the animation.
"It's imperative to show the difference between her distorted fantasy world and her real world with the animation," Burnworth said.
"The fantasy world is from the point of view of the victim, which of course is the most important," Chapman said. "But we wanted to make the live action as unbiased as possible, show what really happened and let the audience make up their minds about what really happened."
The group held auditions Feb, 24, 26, 29 and March 3 and 4 and received a large number of actors by advertising on acting pages, theatre pages and Backstage, an online casting resource. After what Burnworth described as successful and positively received auditions, the group casted the film's three leads, supporting members and extras. Altogether, the cast is 10 to 15 people.
To accurately depict rape and sexual assault in accordance with victims' experiences, the group spoke with a collection of different therapists and counselors who work with women.
"Obviously, the three writers — we're all men," Chapman said. "As much as we all care about the topic, there's only so much we can provide to it because we have not experienced it for ourselves."
After meeting with therapists and counselors, the group met with Jenny Harper, the on-campus sexual assault advocate at Student Health Services who informed the group of the fight, flight or freeze responses to assault.
Many people are familiar with the original concept of a fight-or-flight response, a physical reaction to an imminent threat. However, experts have recently transformed this concept to include a freeze response. According to Trauma Recovery, a website developed by the Manitoba Trauma Information and Education Centre, a freeze response is also associated with a threat to survival but is met with feelings of numbness, stiffness and heaviness.
Harper also referred the group to an advert published in the Telegraph, which may be graphic to some viewers. This caused several rewrites of the original script.
"We're really trying to show that rape is not someone in an alleyway that's going to do it violently and viciously," Chapman said. "It's usually someone you know, someone you care about or someone you're interested in romantically and you don't expect it to happen."