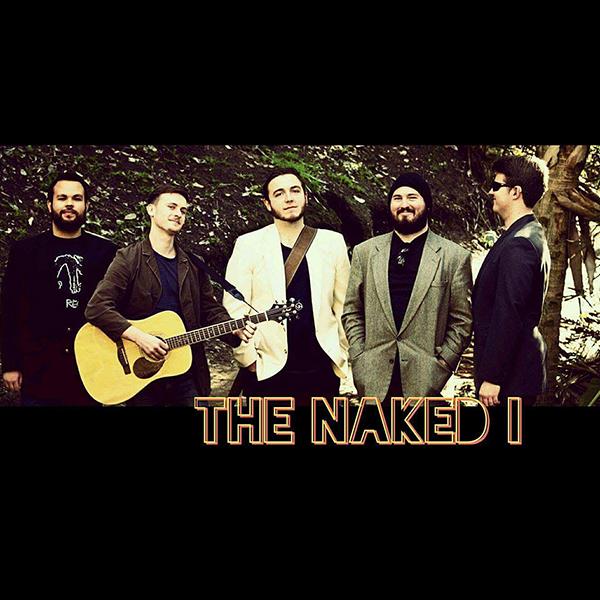 The music industry is known to be a cutthroat business. Musicians change their image to meet industry standards, use Auto-Tune to cover up perceived flaws and sing songs they don't believe in. Despite this, there are still some out there that pour their souls into their music, including local band The Naked I.
"When we perform on stage and we're performing our own personal and original songs — lyrics that we wrote about events in our lives … we feel like we're opening ourselves (up) to our (listeners)," lead singer and keyboardist Dakota Ringer said.
Honesty is one of the keys to produce meaningful music and it's something that this up-and-coming band doesn't lack. The San Diego band puts its heart on its sleeve for its first extended play, "Chance Encounters," out in early April, and is working toward making music its full-time gig.
Ringer, a theatre senior graduating from San Diego State this May, started The Naked I in 2013 along with four of his friends. The ensemble includes lead guitarist TJ Fucella, bassist Sean Collins, drummer Alexander Grant and rhythm guitarist Gunnar Dahlstom, who is a social science sophomore at SDSU.
Although the band technically has five members, it mostly plays as a foursome, with Dahlstrom filling in on bass for Collins, who is out of town most of the year studying at the Berklee College of Music in Boston.
Fucella, the producer of The Naked I's EP, said the band's goal since its inception has been to create authentic music.
"We all come from different backgrounds, musical and otherwise, and we want our music to be an expression of ourselves, individually and collectively," Fucella said.
The band's name, a quote from the book "Siddhartha" by Hermann Hesse, also exemplifies this goal.
"Essentially, the 'Naked I' is an ideal and is kind of like the naked self … when you're at your most vulnerable and stripped away of social constructs," Ringer said.
The band's chief songwriter, Ringer categorizes The Naked I's music under the blanket genre of alternative, but says the band largely has old-fashioned influences, which it mixes with contemporary blues, funk and rock. Ringer also said The Naked I exists to make a connection with its listeners.
One track off of the band's EP, "The Letdown," translates the universal feeling of disappointment and is a testament to the band's desire to provide relatable music to its fanbase.
The band's single, "Power Outage," demonstrates the band's versatility, with a more upbeat sound than "The Letdown." Ringer's boyish voice on the track is reminiscent of a slightly more gruff version of Matt Johnson's from the indie band Matt and Kim, but is backed by the clear instrumental talent of his bandmates.
The EP is comprised of seven tracks and has been in the works since early February, with the band constantly in the studio perfecting its sound despite busy schedules.
"We all have day jobs, we all have school," Ringer said. "Even in the past three months, the level that we have gone to has been intense … I feel like we are all on the same page where we want music to be our life."
"Chance Encounters" will be available online, as well as at shows where The Naked I is playing. Ringer said if sales go well, the band has a ton of original material in the works that would go toward making an album.
"We're probably going to ride this EP for the rest of the year, but we're hopefully going to be going on tour this May," Ringer said. "If we sell enough EPs, we'll start putting together an album. We want to see what the response is."