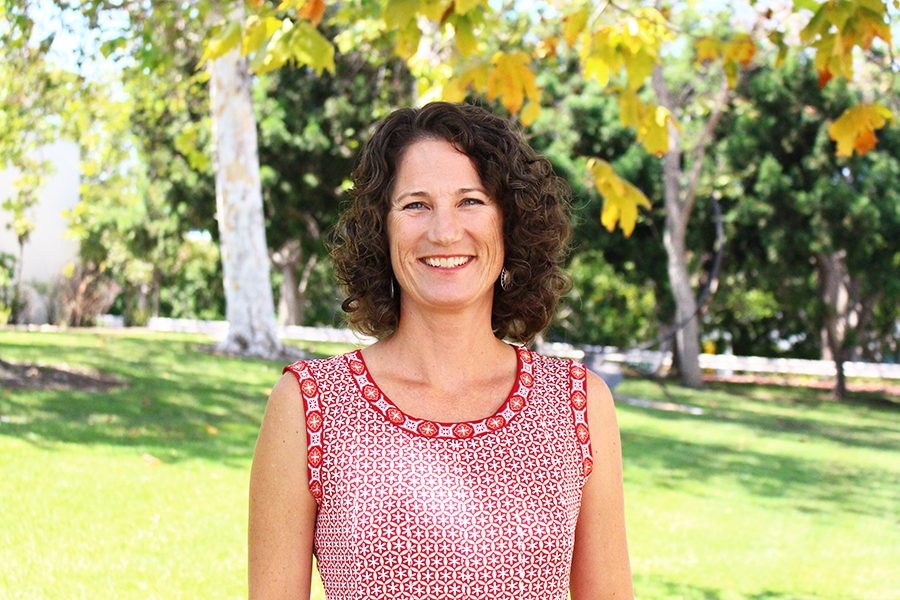 Kelly Smiley
Alane Lockwood has been named the new assistant dean for student affairs in the College of Professional Studies and Fine Arts.
Lockwood was previously the undergraduate advisor for the School of Journalism and Media Studies. She was the academic advising coordinator for undergraduate advertising, journalism, media studies and public relations majors for more than 14 years.
During her time as an academic advisor at SDSU, Professor Lockwood created many ways for JMS students to get information and stay informed about the major.
Bey-Ling Sha, JMS director and professor wrote in a Blackboard announcement to students that "Professor Lockwood also set up the JMS Advising Center which permits peer advisors to help other students with their academic advising questions, as well as the JMS Homeroom in Blackboard, our invaluable repository of information for all JMS majors and pre-majors."
Lockwood officially started her position Aug. 22. She succeeded the position from retired assistant dean, Randi McKenzie.
"I am so very pleased that the good work Professor Lockwood has done for JMS students is being recognized with her huge promotion to assistant dean," Sha wrote. "In this new role, she will help even more students across our entire PSFA college."
Professor Lockwood emphasized her desire to make sure students are successful and on the right course in their education. Her main goal is to help students reach their full potential here at SDSU, she said.
"I really want to support our students in PSFA and their goals to help them be successful," said Lockwood. "I want to help them graduate in the time frame that they want and help them get involved in study abroad or internships."
"I want to help students find their place here at San Diego State and to be successful, not only in the classroom, but outside of the classroom as well," Lockwood said. "This is my opportunity to help students, not only in Journalism and Media Studies, but across the entire college of PSFA."
Lockwood is glad that she can now help a wider variety of students across the campus.
"I really want to support our diverse population," Lockwood said.
The new academic advising coordinator in the School of Journalism and Media Studies is Professor Robin Goret. PSFA students may know Professor Goret from her JMS classes. She previously taught JMS 410, 412, 450 and 489.
Students are advised to email all advising questions to both Goret and Lockwood through the end of September. Students can also visit the JMS Undergraduate Advising Center, which has several peer-advisors.
Editor's note: This article has been updated to correct technical errors regarding where the announcement was published and the official title of Robin Goret.