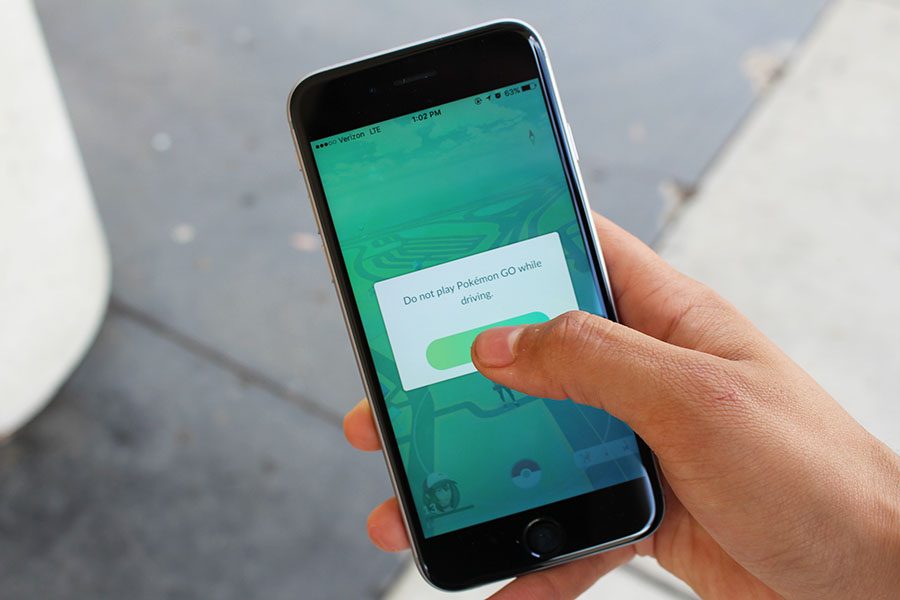 Kelly Smiley
A recent study led by a San Diego State researcher links the hit game Pokemon Go with potential traffic danger.
Soon after Niantic released its application based augmented reality video game Pokemon Go, the sidewalks surged with people on their phones searching for the game's cartoon creatures.
Research led by SDSU Graduate School of Public Health assistant research professor John W. Ayers and UC San Diego professor Linda Hill analyzed social media and news reports to investigate the driving dangers caused by Pokemon Go.
Public health leaders lauded the game for encouraging physical activity, but new data suggests there are negative health effects too: hundreds of thousands of players are driving while playing the game or distracted by other players, risking serious injury.
There are several cases of car accidents caused by the game. In Japan, two women were hit by a driver who was playing. In Quebec, two players crashed into a police car. In Rhode Island, a woman drove her car off the road, with another woman on board and in Melbourne, Australia, a 19-year-old man drove his car into a school, distracted by playing the game.
"By relying on big media data we can rapidly discover emerging public health issues by directly observing what the public is thinking and doing in their own words and in near real-time," Ayers said.
As reported in JAMA International Medicine, researchers analyzed Twitter postings after the game was released between July 10 and 19 that used the words "Pokémon" "driving," "drive" or "car."
They compiled and analyzed 345,433 tweets in order to determine if  a driver was playing the game, a passenger was playing or a pedestrian was playing and interacting with traffic.
According to that analysis, about 33 percent of the analyzed  tweets came from Pokemon Go players driving or riding in a car, or from pedestrians distracted by the game.
The results indicated that 18 percent of the players were driving, 11 percent of the players had a passenger that was playing and four percent were pedestrians playing near traffic. 
By analyzing Google News articles from the same period, the team identified 14 car crashes that news reporters attributed to Pokemon Go. After the study was completed, the researchers discovered that at least two fatal traffic accidents had been attributed to playing the game.
"Considering that people had to tweet or be tweeted about to be captured in our study, we are likely underestimating distractions linked to Pokemon Go," Eric Leas, study coauthor and  doctoral student in the SDSU and UCSD Public Health joint doctoral program said. "In just 10 days our findings suggest there were more than 110,000 cases of potentially distracted drivers or pedestrians and 14 accidents, giving a clear justification for a public health response."
Motor vehicle crashes are the leading cause of death among people between the ages of 12 and 24, the game's target audience.
"Pokemon Go may be accelerating and amplifying these dangers, entirely outside of any public health checks," Hill said.
According to a survey posted on SDSU Facebook class group pages, SDSU had similar results.
A total of 19 people responded to the survey. 12 students said they played occasionally, five said they had played the game while driving and 10 did the same but were in the passenger seat.
Two  students answered they have been close to getting into an accident while driving and playing the game, five students said their friends often play Pokémon GO while driving..
The researchers noted there are a variety of solutions to address the safety concern, like changing the technology so the game cannot be played at driving speeds or limiting gameplay near roadways.
"We are calling on game and mobile device makers to self-regulate now and restrict access to playing the game near roadways," Ayers said. 
Ayers also encouraged students to actively enforce safety regulations while playing the game and be an example for others.