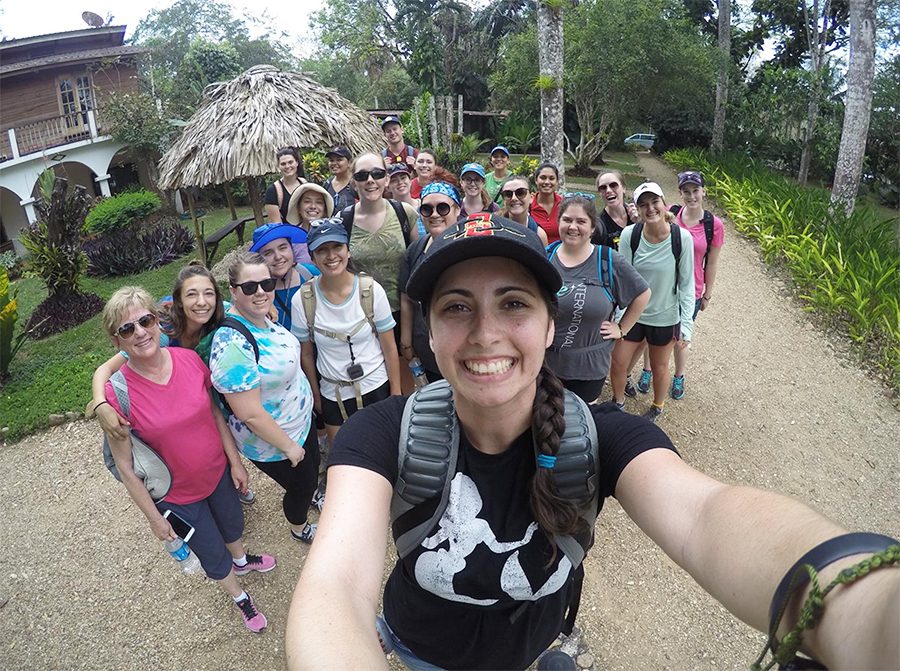 Courtesy of Roseann Chesky
A 10-day trip to Belize during spring break every year is geared towards Liberal Studies majors.
The trip includes volunteer programs in addition to excursions throughout the Latin American country.
Senior liberal studies major Roseann Chesky traveled to Belize over spring break in 2016 and recommends the trip.
"As future teachers we are going to experience children in our classrooms that come from many different cultures," Chesky said.
Chesky said traveling to another country gave her the opportunity to learn new things.
"This trip has taught me to keep an open mind and that adventure is out there," Chesky said.  "It made me appreciate what I have here in the states. I can now say that I am brave enough to do more activities."
Senior liberal studies major Jasmine Lenart also traveled to Belize with the same program. She said this program is different from all others at SDSU because they get to interact with local families, students and teachers.
"It was great to immerse myself with another culture especially because we had home-stay," Lenart said.
There are countless excursions available through this program.
"We went to the Belize zoo, to Mayan ruins, canoeing down a river for about 10 miles, cave tubing, snorkeling in the second largest barrier reef, went to a local festival and took tours in local schools,," Lenart said. "Most importantly we held a two day math and science camp with kids from local schools."
Erika Reyes, senior liberal studies major,  said she found the experience unforgettable.
"Dr. Filiberto, the head leader of the program for Belize, said something that I will never forget, and that is 'Just because a culture is different from yours, does not make one better than the other, it just makes them different," Reyes said. "I also learned a lot about myself on the trip, but that is something that could only happen there, while you are living in those moments."
Reyes said the small community-filled environment differentiates this programs from others.
"Though there are not large beautiful buildings such as the cathedrals in Spain, or the art in Italy, Belize is filled with beautiful people," she said.
This program requires no minimum class standing and requires a minimum cumulative GPA of a 2.00.
"I would most definitely recommend this trip for anyone who wants to be a future teacher for sure," Lenart said. "In fact, anyone would love it! Belize is a wonderful country with so much culture."