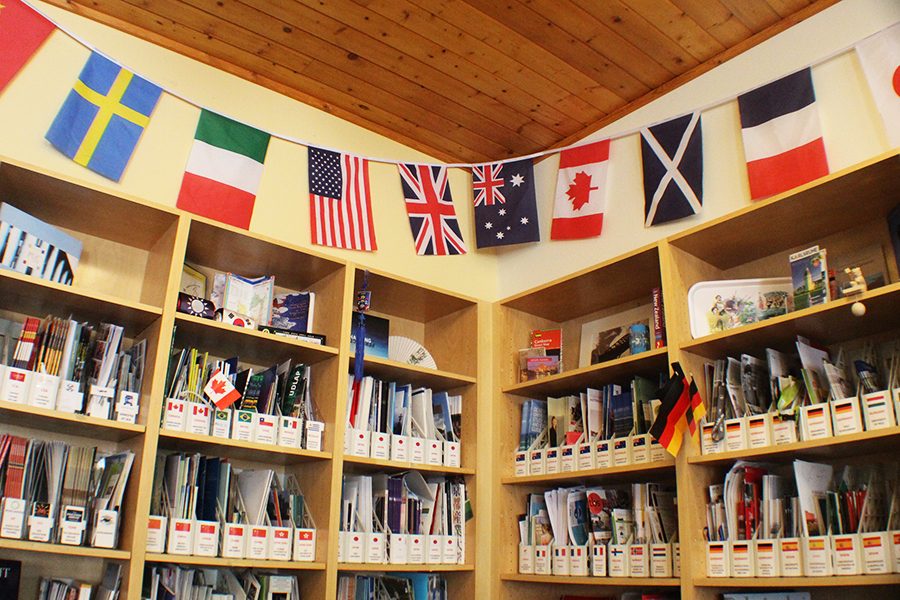 Kelly Smiley, Photo Editor
Leading up to the 2016 election, everyone was buzzing about the presidential campaign and propositions, but the opinions of San Diego State international students were overlooked.
Diego Ayagas, a Spanish senior from Spain, said he thinks the two candidates the U.S. has to choose from are a shame.
"I think it is a shame that it has gotten to a point where everyone has to choose between a lesser of two evils," Ayagas said. "Everyone thinks Hillary won't change anything and the quality of life will remain the same for the poor people. People think Trump will drastically change the establishment, but he's clearly unfit to be president. He's impolite, too extreme in his views."
Tilly Macpherson, an English and American literature junior, from England said she finds the election humorous but living in America has made her think that it is sad. 
"I think the election is hilarious for the rest of the world because it's completely crazy that Donald Trump stands a chance. But once you're here it's scary and it's intimidating. It's real," Macpherson said. "I think it's unfair to call Americans stupid for it though because Trump is just an amalgamation of a time and a problem the whole world is experiencing. He's just a cartoonish figure of it."
If MacPherson had the opportunity, she made it clear who she would vote for.
"I would vote for Hillary. I know she's an imperfect choice but she's 100 times, better than Trump," Macpherson said. "I know there are more options than just the two of them but they're the only ones that really stand a chance and I wouldn't want to waste my vote."
Macpherson said she believes Hillary Clinton deserves more credit than she is given.
"I think it's ridiculous that she, as a woman, has so much experience but still has to seriously take on a man who is under qualified for the role," she said.
Cherng-Gang Lin, business administration and marketing senior, from Taiwan, had no idea about the political process before coming to the United States.
Lin was fascinated by the way the Electoral College works, and how it differs greatly from Taiwan's political system.
"In Taiwan we have the direct poll to the presidential election, say five million people vote for A and seven million vote for B, then B wins directly because of the amount of the votes overpass A's," Lin said. "So, the one who gets more votes than the other can still lose is kind of weird for me."
Lin said he liked that there were so many opportunities to get involved with other issues through voting for propositions.
"So many different issues like education, firearms and the death penalty being shown is a really good chance for people to debate, to care and effect the issues," Lin said. "Back in Taiwan, we rarely have the chance to do it, or even when we got the chance we usually just say "yes" or "no" for a specific issue."
Ayagas said he felt passionate about Prop 64 which would legalize recreational marijuana if passed.
Ayagas said the success in other states has been too good for California not to consider legalizing marijuana.
Lin said he liked how the U.S. puts a lot of emphasis on the election, and how a lot of different people get involved.
"I really like the way Americans treat the political election as a public issue that should be spoken out loudly," Lin said. "I found out celebrities can have a clear political stance in the U.S."
Lin said this is very different than what happens in Taiwan.
"Instead, the singers or stars in Taiwan will usually avoid showing their political stance in fear of losing audience or touching something  sensitive with the others and get into trouble with them," he said.
Lin said he wishes that Taiwan would adopt this system.
"People in Taiwan should debate and have something more with the issues more than just do the poll and wait for the result," he said.
This article was written before the election results were announced.