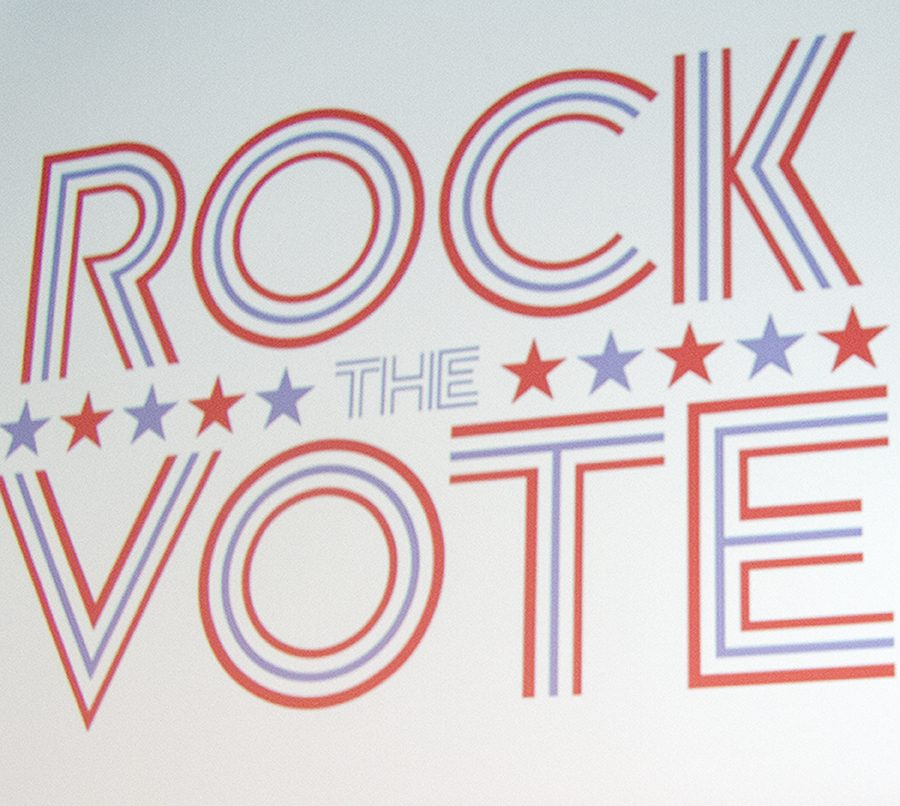 Andrew Dyer
Many people headed to the Montezuma Hall polling location at San Diego State on Tuesday Nov. 8 to vote for the general election. 
As the presidential campaign came to a close, so did Associated Students Rock the Vote campaign.
A.S. achieved its goal with Rock the Vote and registered a large number of students to vote for this  election.
"We registered about 1,300 new voters through our Rock the Vote campaign this year," A.S. Vice President of External Relations Dylan Colliflower said.
Members who were in charge of the campaign agreed that Rock the Vote impacted the SDSU campus this election season.
"Every vote counts and 1,300 new voters can make a huge difference in San Diego, especially when it comes to local elections," Colliflower said.
A.S. President Jamie Miller agreed with Colliflower and said Rock the Vote impacted SDSU's campus.
"This year especially, we are seeing pressing issues that hit home for many students, whether that is at national, state or local level," Miller said. 
Students also  agreed Rock the Vote played a role in encouraging young people to get out to the polls on Nov 8.
"We're so busy with school that something like registering can get pushed back as a priority," communication sophomore Tessa LaMunyon said. "Something like Rock the Vote help brings it to the forefront of our minds and pushes us to get it done."
LaMunyon said since fewer than 20 percent of voters ages 18-24 voted in the last election as stated in the A.S. website, Rock the Vote campaigns are necessary to remind students of why it's important for young people to vote.
"I think it's really essential for young people to vote because the results of this election will affect us as we start to enter the workplace," LaMunyon said. "The decision to vote or not vote will impact us directly."
Miller said having a program like Rock the Vote on a college campus is crucial.
"Our generation tends to be apathetic when it comes getting out to the polls to vote," Miller said. "Sometimes as students, we need a reminder that we do have the power to create change and I believe that this campaign provides that."
Colliflower said students need to get out to the polls because young people are vehicles of change and it has "always been the youth that pushes society forward."
Over the course of about six weeks, A.S. held several Rock the Vote events to encourage voting registration and political involvement, including presidential debate viewing parties.
On Nov. 8 students headed SDSU's polling site in Montezuma Hall.
For many students, this was the first time they were able to vote.
"Voting was awesome," finance sophomore Jeremy Harris said. "I was really excited to finally be apart of it instead of just watching the action unfold. Regardless of the results, I feel as though I made a difference."
Some students also said they did not care to vote for a presidential candidate, but still felt it was important to vote for propositions and local candidates.
"I did not support either candidate so I did not want to give them my vote," political science sophomore Sydney Cohen said. "I had a stronger opinion on the propositions and I think they also hold a great impact on our daily lives."
At Rock the Vote's final event, the live results watch-party, students shared their reactions as Trump held a lead over Clinton.
Hillary supporters seemed to be generally surprised at the results.
"I have been out here watching the results all night and I'm just shocked," computer science sophomore Jenny O'Connor said. "I was really excited to vote for Clinton and I did not expect this at all."
Students had mixed reactions to Trump's success.
Business marketing freshman Jordyn Denning said he thinks Trump is going to win the election and that he is a very intelligent businessman.
"His campaign did not seem serious at first but I cannot believe it is ending up being this close," Chinese sophomore Hunter Midgett. "I still kind of have hope but not much."