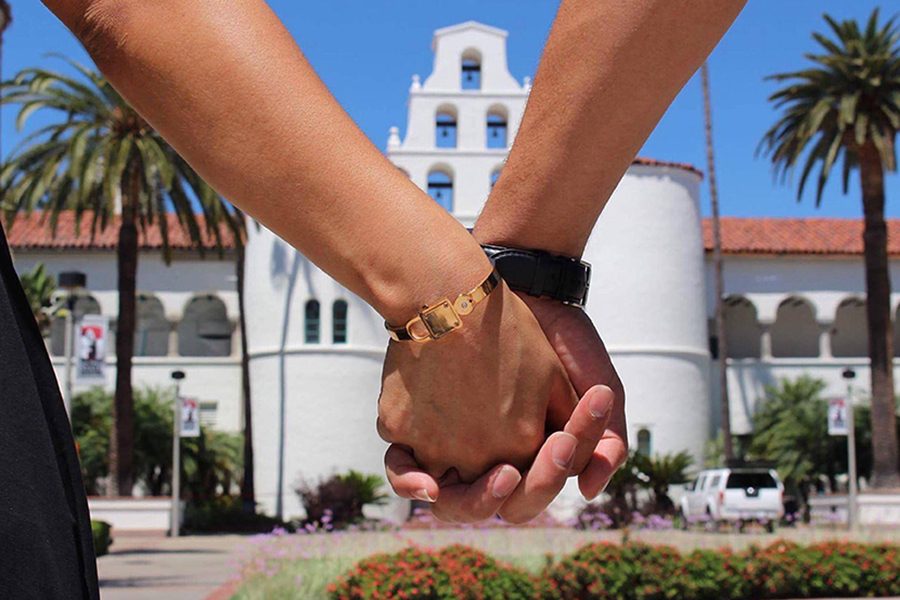 Kelly Smiley
San Diego State organizations continue to work on events and initiatives to prevent sexual violence on campus.
According to the SDSU Police Department, there were a total of 11 sexual assault incidents at SDSU in 2016.
  Interim Director of the Health Promotion Department Stephanie Waits Galia said she believes sexual violence prevention is a collective effort across the entire student body and faculty.
"Watching out for one another can go a long way, particularly in party environments," Galia said. "You should always step in and investigate if you see something that doesn't feel right so that everyone is safe".
Students can get involved locally to prevent sexual violence with on-campus groups such as Only with Consent, These Hands Don't Hurt, or the Center for Community Solutions, Galia said
"SDSU's Sexual Violence Task Force works collaboratively with SDSU Police, Associated Students, Title IX and many other campus entities to help inform the student body on all of these issues and initiatives," Galia said.
Title IX is also responsible for the Let's Talk initiative at SDSU, which aims to increase campus conversations about sexual violence.
Gaila said the group's goal is to educate the SDSU community on how to help those who have experienced sexual or dating violence, reporting options, intervention techniques and "the many other topics that all relate to not only understanding sexual assault, but having the tools and education to prevent sexual assault from happening in the first place," Galia said.
The staff and faculty who assist with sexual assault at SDSU want to empower victims and survivors to make the choices that are right for them, and want to help with their healing process in any way possible, Galia said.
Associate Vice President of Title IX Jessica Rentto works alongside Title IX officers in collaboration with Counseling and Psychological Services, Student Health Services, Student Life and Leadership, Women's Resource Center and many more.
"We have also partnered with Center for Community Solutions, San Diego County's rape crisis center, and have a victim advocate located on campus as a resource for all of our community members as well as a facilitated Survivor's Circle that offers peer support," Rentto said.
Rentto said getting involved with Associated Students is a great way to help create positive change, through an It's On Us campaign and active role in Take Back the Week.
Take Back the Week will run from April 10 through April 15, and will be filled with activities for students and staff across campus to promote sexual violence awareness and prevention, Rentto said.
Organizations emphasize the power that individuals have in violent situations.
"If you want to learn more about what to look for and how to intervene safely, attend one of our trainings on Bystander Intervention, hosted by Health Promotions," Rentto said.