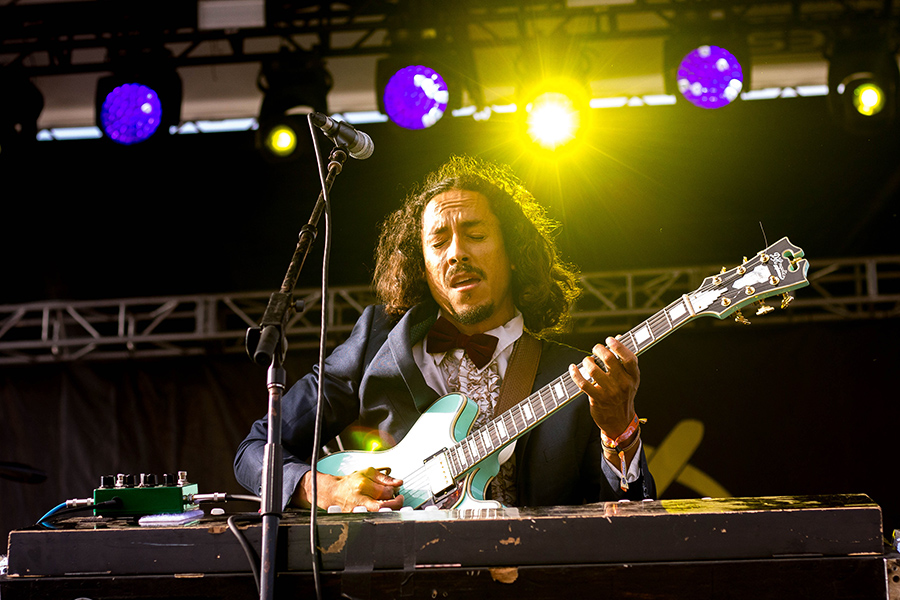 Danny Dyer
The piercing rays of the San Diego sun were drooping over the Pacific Ocean as local rock group Splavender finished its set. It was one of the six bands that hit the main stage of BeerX, a day-long music extravaganza at San Diego's Waterfront Park teeming with craft beer samples and reggae riffs hosted by San Diego's alternative radio station 91X.
Lead vocalist, guitarist and lyricist, Danny Ellis, didn't unveil much about his band's peculiar band name.
"It's kind of a secret. It's a recipe of some sort," he said.
In a way, this mysterious origin-story is coincidentally fitting, as Splavender itself is currently a San Diego secret, a local music gem still burrowed in San Diego's coastal sands, yet to be heard by the rest of the nation's sound waves.
Drummer Anthony Noriega detailed how monumental of a step this was for the young group.
"I was a little shaky before the set man, not going to lie," Noriega said. "BeerX is popping, and the stage is a monster. It's just awesome."
Despite this, Splavender jammed with a synchronized confidence, igniting the day's intermixed line-up of local up-in-comers and big-name acts with a harmonious ferocity.
Trouble in the Wind followed suit, only reaffirming the notion that San Diego's talent pool is brimming with potential star power.
Fronted by Robby Gira's high-octave vocals, the band's tidy 35-minute set smoothly spilled into an equally satisfying performance by Canadian-based reggae pop quartet Magic!
By now the venue was swelling with life, each hour lurking closer to Iration's awaited headlining set.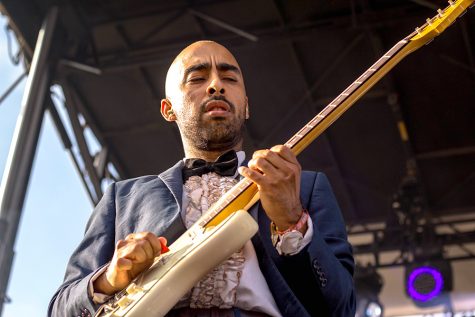 Before this however, Chicano Batman commandeered the stage in it's usual bravura, flaunting it's now-iconic show outfits of matching three-piece tuxedos.
Frontman Bardo Martinez skipped around the stage tirelessly, swapping from keyboard to guitar to keyboard again, all while singing hits like "Magma" and "Black Lipstick."
Bassist Eduardo Arenas posed as the ever-cool statue of the band, straightened in a power stance that tastefully complimented Martinez's energetic scatterings.
With J Boog ushering in the night with "Let's Do It Again" and "Waiting on the Rain," alongside a duet of "Sunshine Girl" with surprise guest Peetah, Iration's set finally arrived.
A colorful hybrid of reggae-rooted grooves with an alt-rock tinge, Iration is pitted somewhere on the intersection of the two genres, a rare feat they are proud to have established.
"We don't ever say that this has to be a reggae song, that's what it comes down to," lead vocalist and guitarist Micah Pueschel said. "We want to always be pushing the boundaries and pushing the genres."
91X hosted events are no uncharted territory for these Hawaiian-bred, Santa Barbara-founded frontrunners of Sunshine Reggae.
This is an important stat in its touring timeline, as each revisit to San Diego seems to staple a maturation in its encompassed sound. This time around was no exception.
Opening with "Hotting Up," the 2015 single-turned-album-title, and the love ballad "Turn Around" subsequently trailing behind, it was evident from the first pluck of the guitar that crowd-cooperation would be a continuous thread throughout its hour-long set.
After a condensed version of "Automatic" blared through the stage speakers, the newly released acoustic cut "Borderlines" gripped the audience with its all too relevant topic of acceptance and compassion for others.
Pueschel detailed the track as a song about trying to be a little more understanding of opposition.
"It's about seeing things from other points of view," he said. "The way our world is so divided right now, I think we could all benefit from walking in the other person's shoes, and being a little more empathetic."
A juddering trumpet introduction cued "Midnight" next, with screeching guitar progressions harmonizing in a creamy fusion.
"This might be our favorite city in the country," Pueschel said to a deafening crowd response.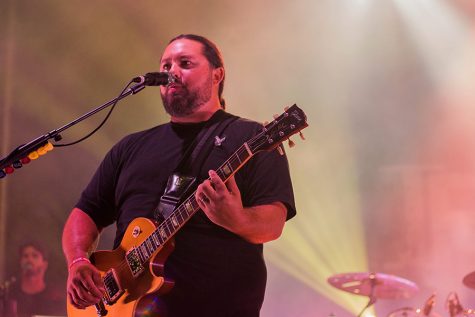 Speckled lights patterned the emblazoned Iration logo gleaming in the backdrop as the mellowed intro to another fresh release, "Fly with Me," rung with twanged-out guitar and more billowing notes from the trumpet.
Hands flailed in rhythmic unison as "Reelin's" tempo crescendo'd into the whammy bar- induced "Get Back to Me," with the band urging a crowd-clap to the backing of a shattering drum line solo.
All members of the band stepped back from their mics as they absorbed a mass-sung chorus of "Summer Nights," nodding their heads in grinning approval of the crowd's impressive harmony.
Unsurprisingly, the conclusion of Iration's set came about with the distinguished hit "Falling," only for the band to step on stage for two encore songs. The first being "Wait and See" and the latter being the ear-perking classic "Time Bomb."
It doesn't seem as though Iration will be taking a break any time soon.
"I don't think we are where we want to be yet, we're still trying to get to that place, so we're not done yet, we're not resting," Pueschel said.
With the Sounds of Summer tour simmering to a close and the Intergalactic Tour aimed to circuit through North America this fall, the band is undoubtedly taking the proper steps to get to its desired place.