Imperial Valley A.S. members discuss their expectations for a permanent university president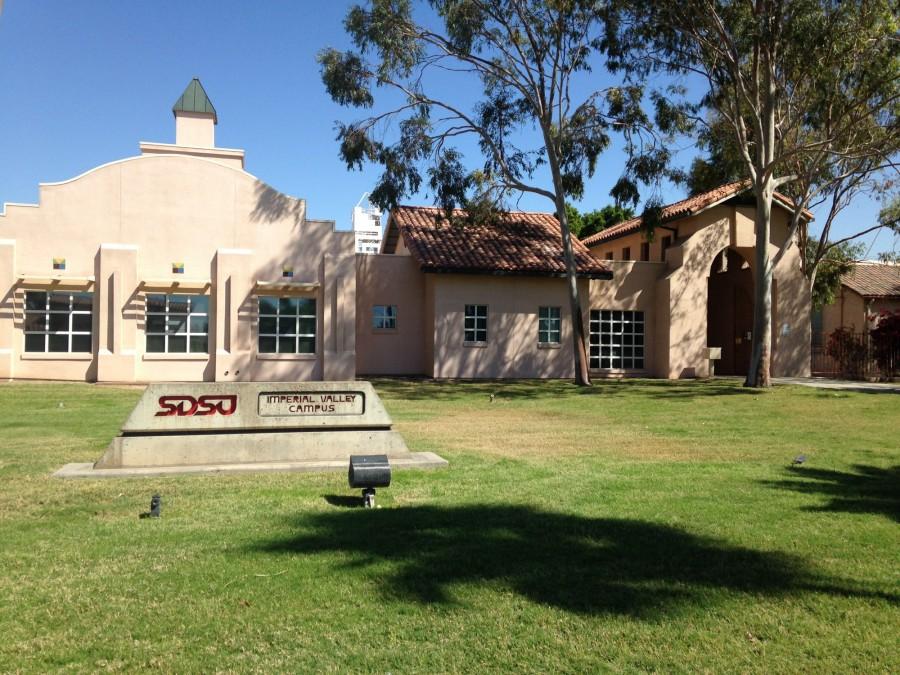 The San Diego State Presidential Search Committee held an open forum at the Imperial Valley Campus in Calexico on Oct. 17, where I.V. campus Associated Students members discussed matters they hope the new president will address.
"We are SDSU students and we deserve everything that San Diego students get," criminal justice senior and A.S. Vice President Daniel Valdez told The Daily Aztec. "We want a president that understands our culture and the way this school, this community and this valley works."

History senior and A.S. Ambassador Carlos Chao said he is concerned about the lag in communication between the Calexico and San Diego campuses. Chao said even things like field trips and career fairs take a long time to coordinate under the current system.
"We're kind of restricted with time, and sometimes it goes against us and it makes it really difficult for us to get things done," he said.
Chao said the development of a liaison between the two campuses may be a solution.
Valdez said if the San Diego campus A.S. had one person specifically assigned to representing the Imperial Valley Campus as opposed to dispersing the responsibility among multiple A.S. members, communication between the campuses would be more effective.
Valdez also said there is a significant safety issue on campus.
"We only have one security guard and he comes at night," he said. "We need a president that puts our students' safety first before some other things."
Valdez said he would like to see the SDSU Police Department extended to the Calexico campus.
"Why don't we have San Diego State Police Department here? Because we are San Diego State still and they make us rely on local law enforcement," he said.
Valdez said this has also created an issue when trying to begin safety trainings and workshops on campus, where he was reminded of the lag in cross-campus communication.
"Usually we have to get approved by San Diego and make sure it's within what the San Diego Police Department wants," Valdez said.
Chao said there is lack of student involvement on the Imperial Valley Campus, where sports and arts programs simply don't exist.
"We don't have the funds to do that here," Chao said. "It all falls back on how many kids come here and apply here."
Valdez said that a loss of students equates to a loss of money for the school, since the A.S. budget is comprised of student fees.
Chao said this is a large reason for the small number of students enrolled at the Imperial Valley Campus, a number that rests at approximately 1,000 students, according to the SDSU Imperial Valley Campus website.
"Because we only have a limited number of majors, we don't really get as much interest as we should be getting," Chao said.
Psychology senior and campus A.S. President Fernanda Figueroa said that their lack of appeal as a campus could be drawn back to lack of majors, especially ones that are relevant to the Imperial Valley.
"We only have one masters degree and it's only every three years," she said. "If we can expand our majors, we can have more students come into our campus."
Figueroa said that she wants the campus to establish business and agricultural schools.
"I think the major thing would be having the opportunity to have funds for more professors or even a business major or something related to agriculture," Figueroa said. "You know, we're an agricultural community and we don't even have something to offer in that field."

Valdez said this could be due to lack of resources and consistent faculty.
"We need faculty that'll be here for the long-run so we can keep programs going and keep different majors alive, because I think we've lost two or three (majors) over the past five years," Valdez said. "We need a president that can really give us some resources."
Figueroa said the Imperial Valley Campus needs the new president to be especially supportive.
"We don't have the same resources as main campus so the extra support is really crucial for us," Figueroa said.
Valdez that this support may be facilitated by interaction, since he said President Hirshman would only visit the Imperial Valley Campus one to two times a year, aside from graduation.
"Maybe even if we could get the president to come two to three times each semester — excluding graduation — just so they could get a view of our campus and the way we work and the students and just understanding how we do things here and how different it is," Valdez said.