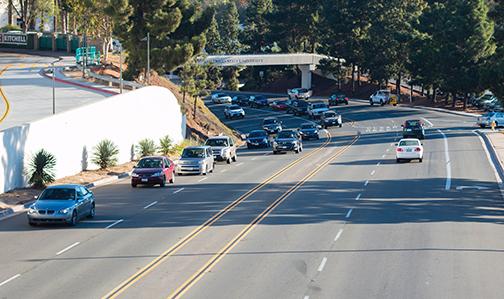 The College Area Community Council met on Oct. 11 for its monthly meeting to discuss the Hepatitis A crisis in San Diego, campus skateboard citations, police staffing and SoccerCity.
Hepatitis A
Roberto Torres, communications director to San Diego councilwoman Georgette Gómez, announced that in an effort to combat the Hepatitis A problem — which is especially prominent among the homeless population — San Diego Mayor Kevin Faulconer has opened temporary shelters where the homeless may temporarily reside. One shelter can house roughly 200 people.
Also, California Gov. Jerry Brown has sent over 1,000 vaccines to help combat the Hepatitis A outbreak, and paramedics are now authorized to give the vaccinations.
Skateboarding and bicycle regulations
Cpl. Mark Peterson of the San Diego State University Police Department said that skateboarding and bicycling on campus in areas not specifically designated for those activities can lead to civil citations.
Currently, citations are not being given yet, as SDSUPD is in the education phase of the citation process, hoping to educate students on where it is appropriate to skate and giving them a warning before citations actually begin, Peterson said.
SDPD understaffing
The San Diego Police Department announced that the department is currently understaffed and lacks the resources to work to its fullest capability.
On average in recent months, SDPD has been losing about 14 officers a month, leaving the department roughly 300 officers short.
Many officers have left to departments in different areas, due to offers with higher pay.
Also, officers have devoted much of their time to the current Hepatitis A crisis and to policing the area of the border wall concepts being built, leaving fewer officers to patrol the College Area.
The lack of resources has led to longer response times to non-emergency calls.
There have been several incidences of robberies in the College Area, particularly at night. Cell phones are usually the target, and SDPD advised that people be attentive while walking at night.
SoccerCity
Goal SD, a group that hopes to privately fund SoccerCity, stated at the meeting that the proposed stadium would be ideal for Aztec football games. The proposed plan is for Goal SD and SDSU to jointly pay for the stadium, and after five years, Goal SD's half of the stadium would be donated to SDSU.
The group Public Land, Public Vote, which opposes SoccerCity, said the plan would lead to traffic congestion and evades public review and safeguards.
The College Area Community Council meets monthly on the second Wednesday of every month at 7 p.m.